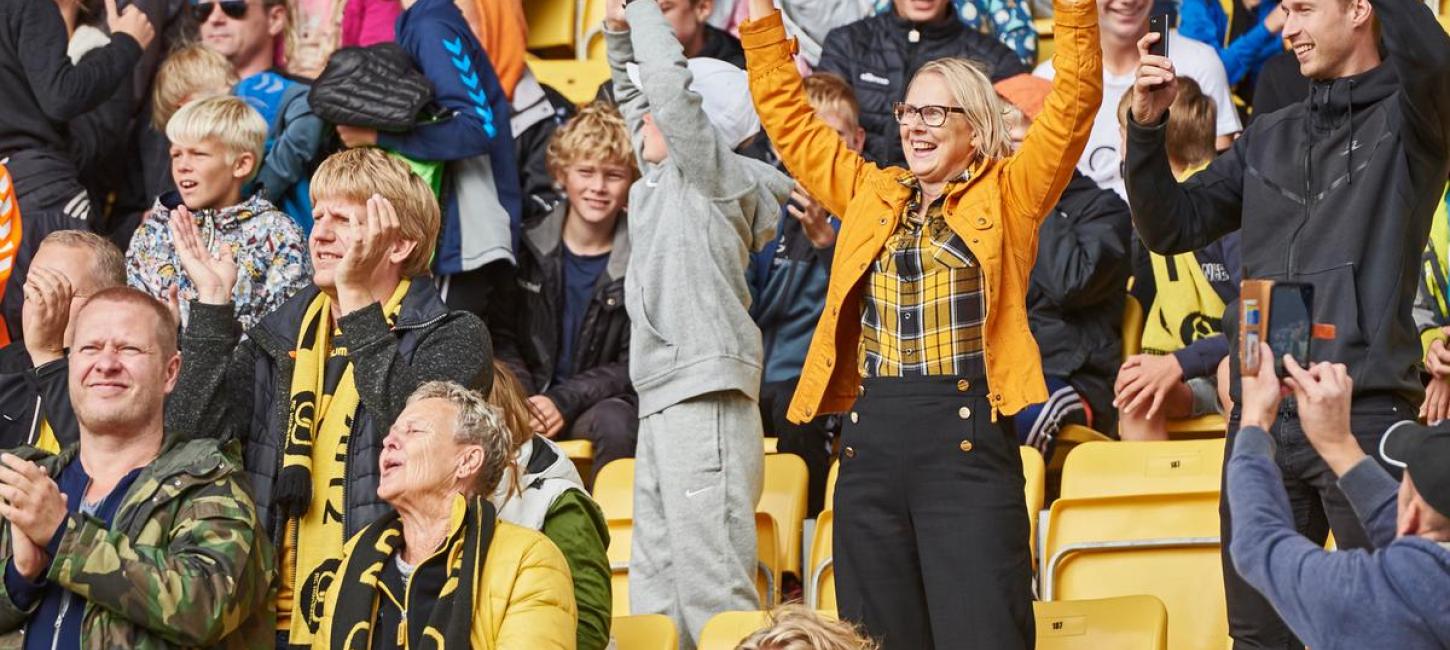 A day with friends in Horsens
A whole day with friends and activities can be just what you need! We have put together the perfect day for those who love football, community and quality time with a friend or five.  
The perfect day starts on the golf course
We love golf! We even think it's one of the most underrated outdoor activities that everyone can take part in. Start the day at one of the beautiful and scenic golf courses in Horsens, which greets you with open arms - whether you are a professional, beginner or somewhere in between. They are both located on the outskirts of the town - one with more beautiful views than the other. 
Stensballegaard Golf Club 
Stensballegaard Golf Club is beautifully located on the outskirts of Stensballe down to Horsens Fjord. The golf course is of a very high class and known as one of the best in Denmark. They love guests, and will be very happy to welcome you in the oasis by Horsens Fjord. Their pay & play course goes a long way around and it's easy to hire equipment or even book an instructor to give great tips to start with.
In Stensballegaard Manor's old forge, you should pop in to Romdeluxe and have a true quality experience with the rum enthusiasts Claus, Kim and Michael - highly recommended. 
Horsens Golf Club
Another really nice golf club in Horsens. Horsens Golf Club is known for an 18-hole course in an incredibly beautiful, slightly hilly landscape with many lovely lakes and streams. At the same time, they have Denmark's only par-3 course: A 9-hole course with real golf experiences in store for the inexperienced golfer!
No food and drink
An eventful day requires good food and preferably plenty of it. It just makes things a little better, a little nicer and a little more memorable. At both golf clubs you will find excellent restaurants that provide the setting for the perfect end to the day's competition element. And when you can eat overlooking the golf courses, then why not? Of course, you will also find plenty of good places to eat in the centre of Horsens, if you would like to feel a little urban atmosphere together with your lunch steak.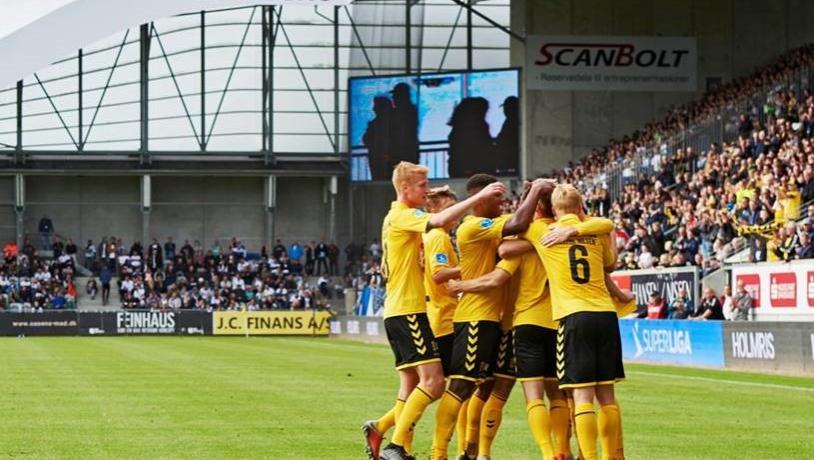 Photo:AC Horsens
An afternoon at the Nordstern Arena
Nothing beats a cosy day in the stands! Especially if your favourite team wins. The town's team is called AC Horsens, and you can recognise the players by their yellow and black kit. But whether you support one team or the other, or you mostly come for the cold draught beers and the stadium sausage, Nordstern Arena is the perfect setting for a shared experience with friends. 
Find AC Horsens' match fixtures here and keep an eye on the home games at Nordstern Arena in Horsens. Then you can start to find a day for the next excursion to Horsens. 
Gourmet, board games or juicy steaks?
What's the best end to the day for your particular flock of friends? We have a few great suggestions, and some to spare, so it's just about making up your mind.