A day at the coast
Take an excursion and explore the local coast on the north side of Horsens Fjord.
The trip starts at Horsens Marina and perhaps lunch at Restaurant Pynten, where you have lovely views of the fjord. Now walk along Langelinie and on to Strandparken, which like Langelinie, has a small beach and a larger grass area – ideal for enjoying a picnic. Langelinie's lesser-known brother can be found by turning from the seafront at Strandparkalle, and you will recognise it from its characteristic round car park. Look at the beautiful houses on Næsset and follow the Husodde path along the coast. 
You have a fantastic view of the fjord from the Husodde path, and several places where you can sit and enjoy it. After a few kilometres, turn off at Husodde Beach to take a dip and soak up the sun. At Horsens City Camping, which has the beach as its nearest neighbour, you can enjoy an ice cream and take a game of miniature golf with your family on the medieval-inspired course.
Borrow one of the distinctive pink town cycles from the campsite shop and continue on the Husodde path. The route goes through Elbæk, Brakør and Stensballe Forests in beautiful landscape along the coast.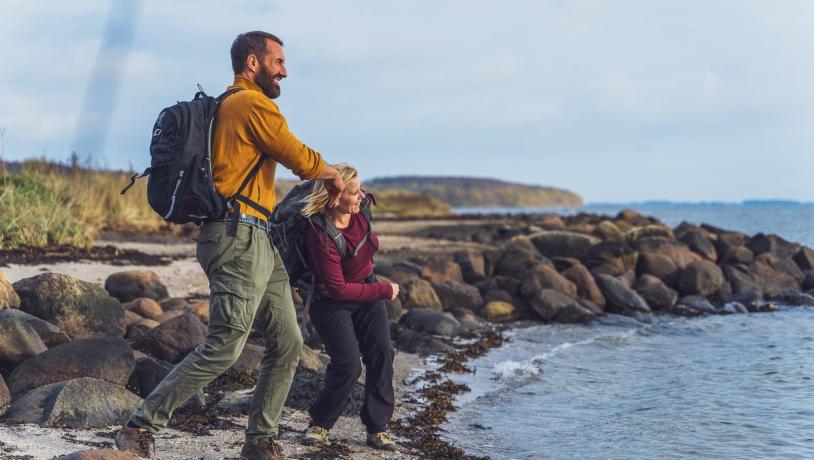 Photo: Destination Coastal Land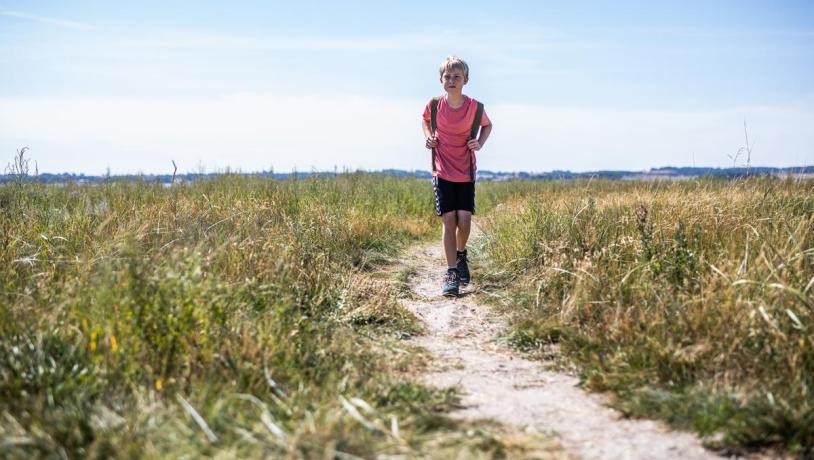 Photo: Destination Coastal Land
When the coast and route turn to the north, you should head for the beach and head out to the small peninsula of Troensø, from where you have an excellent view of the fjord and its islands.
Follow the route further through Stensballe Forest until you reach the idyllic village of Haldrup. Here you should ask yourself to stop by the visitor garden The Creative Garden, which on several occasions has been voted Denmark'' most beautiful privately owned garden. 
More day trips near Horsens Fjord