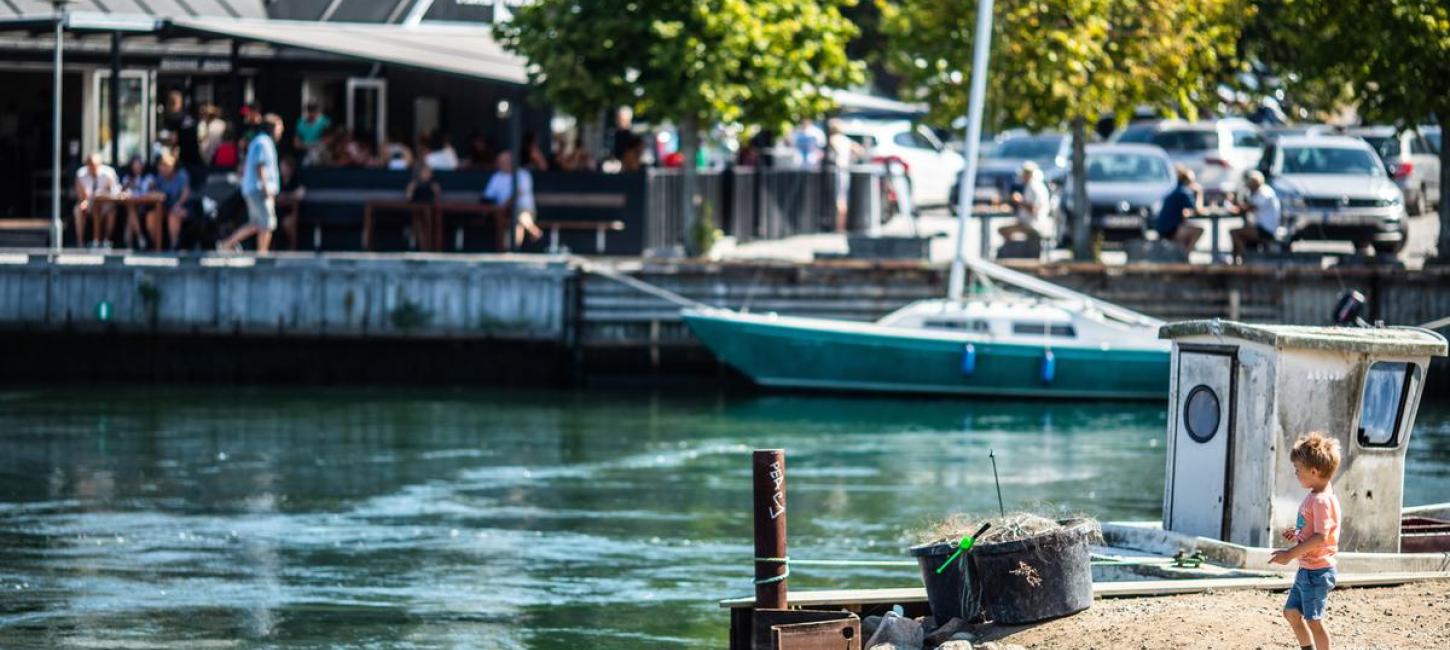 Bicycle ride and harbour fun in Norsminde
Photo:
Destination Coastal Land
Start with a lovely bicycle ride around Norsminde Fjord and finish with delicious food in charming Norsminde.
A trip to Norsminde
If you love one or more of these things, go on a bicycle ride to Norsminde. Also pack your swimwear so you can take a refreshing dip in the sea before heading back. Remember a bucket, string, a clothes peg and a weight. Hey presto! Then you have a homemade crab line. Smoked saddle of pork works well as bait, but mussels are also a hit. And there is a lot of them in Norsminde. Children can borrow life jackets from the sailing club free of charge. Look for a brown wooden box in front of the clubhouse. 
Norsminde Kro (Inn)
Did you know we have a 325-year-old inn in Norsminde? It has a long history in Odder Municipality. Enjoy a glass of white wine from the inn's terrace overlooking the harbour. Also take an evening stroll along the water before jumping on the iron horse and cycling home. Alternatively, treat yourself to an overnight stay, breakfast and a quick morning dip before heading home.