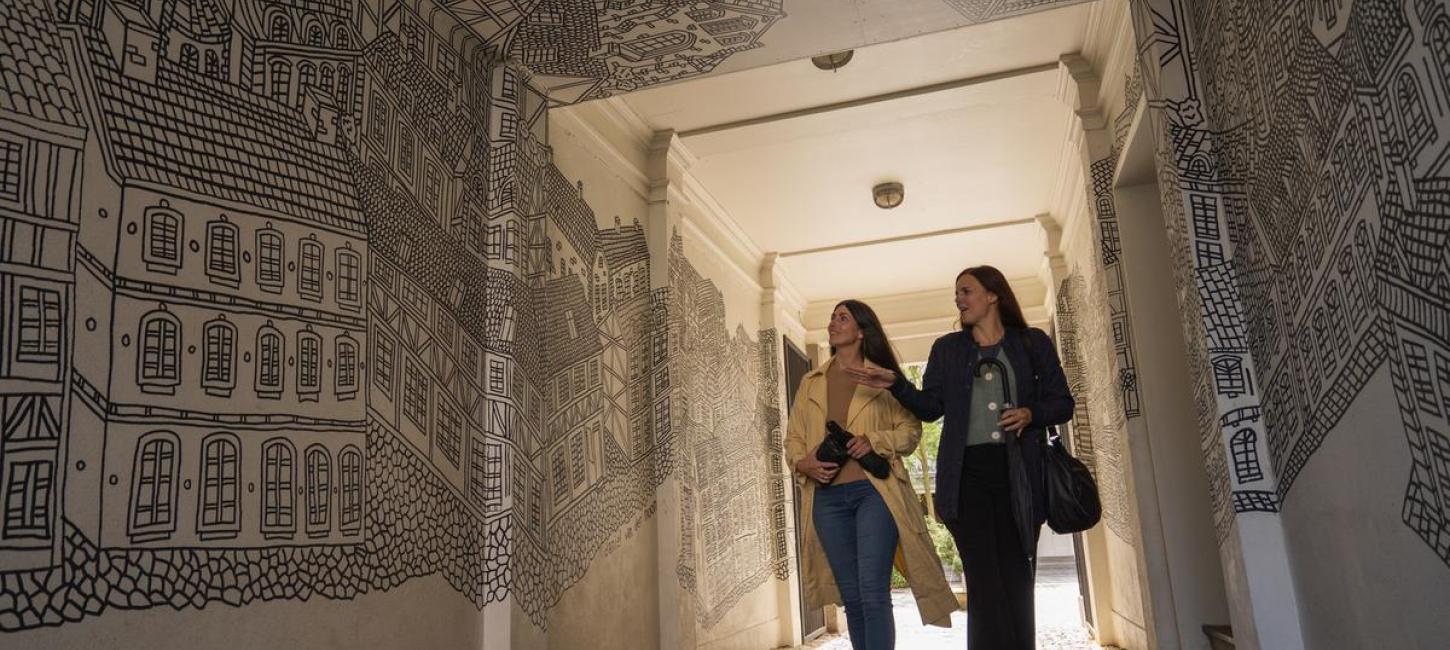 Satisfy your cultural hunger in the industrial town of Horsens
24 hours in Horsens is almost too little. However, we have gone to great lengths to pick out small and large must-sees, so you can make the most of your visit with us.
.
Start the day with a potpourri of museum experiences
Horsens is a pure gift shop in terms of innovative communication of both art and history. Are you a story nerd, art aficionado, science geek or slightly morbidly inclined?  The town's museums have it all!
You can choose one of the museums that can easily take all morning, or you can combine and see how many you can get round. The ambitious can buy a museum pass, which gives entry to four exciting museums over seven days,
Horsens Art Museum Museum is home to modern, experimental art, as well as the world's largest collection of Michael Kvium works. The museum is also beautifully located at the top of Horsens in the old park Caroline Amalie Lund. Colloquially, the park is called Lunden, and on a beautiful sunny day it is worth a visit in itself.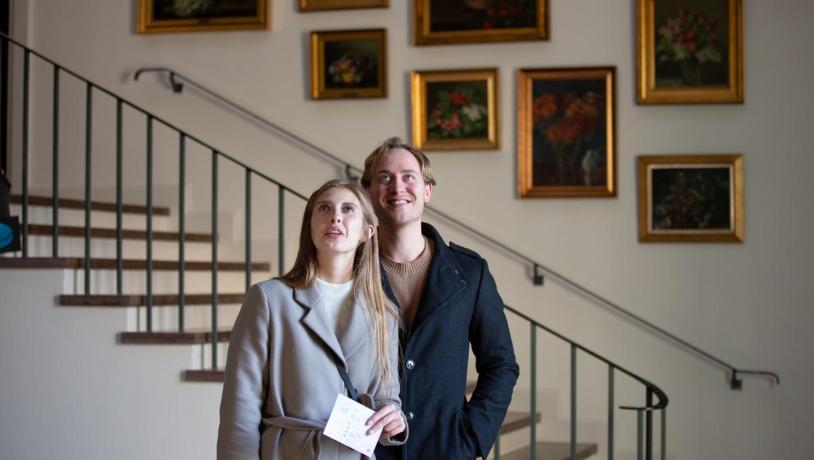 Photo: Destination Kystlandet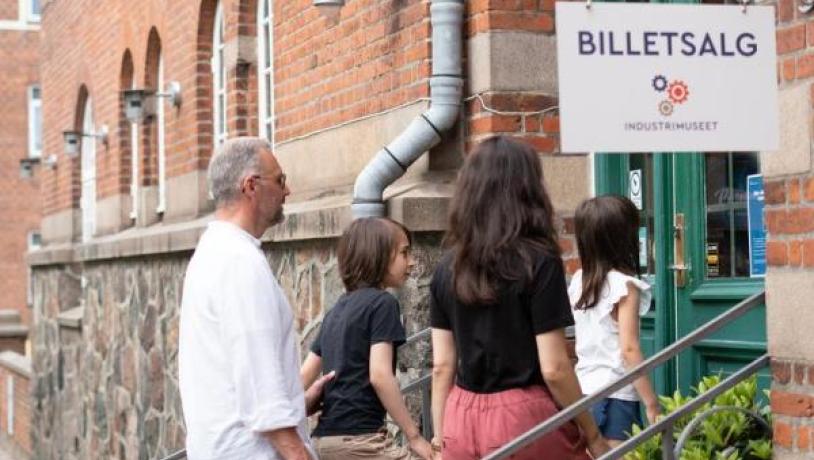 Photo: David jervidal
If you have the courage for more, the next museum experience is just around the corner. Horsens Museum is a five-minute walk, and here you are immersed deep into the soil layers of the past. The museum is known for its Vitus Bering exhibition and also often organises guided tours and town walks, which are highly recommended. Keep an eye on the calendar or book your own trip. 
Just 500 metres to the south you will find the Industrial Museum. A museum that has far more to offer than its name suggests and is certainly not just for boys who like machines.
The many diverse exhibitions tell a unified but nuanced story about the development of production in Denmark from early industrialisation to the welfare society we live in to this day – both at work and privately. For example, explore working-class life in the apartments on Villavej! Here, each room tells a very personal, period story of a life that has changed in every conceivable way over 140 years. The level of detail is eerie, and the impression stays in the body long after the visit.
Appetite for more? 
When the real hunger begins to subtly emerge, you can wander towards Horsens' shopping and café centre; Søndergade. Here, you will find many delicious restaurants, eateries, and pavement cafes where you can refuel, so you are ready for an afternoon filled with more cultural sights
The new

neighbourhood at the

old harbour 
You can also choose to walk down to the ols docks, just minutes from the museum triangle. Here, you will find charming Restaurant Dollys, which serves traditional Danish dishes. From the restaurant's outdoor area you can enjoy a good beer or a cup of coffee, with a view of the 3.5-metre high marble sculpture of a polar bear made by artist Maria Rubinke. After, it's perfect with a small walk along the waterfront down to Langelinie - a city-near oasis with a beach, playground and green areas. 
A captivating museum
Is there time for a little more before returning to daily life? Then don't miss a trip to the Prison Museum.
The Prison, which has served as a cultural institution and prison museum since 2012, offers a unique insight into life as an inmate. It is an overwhelming experience to see cells, corridors, a church, visitor rooms and an infirmary exactly as when the prison closed in 2006 and (literally) follow in the footsteps of a prisoner.
As a visitor, you choose an identity of a specific prisoner or prison guard, which makes the afternoon relevant, enlightening and extremely personal. THE PRISON's museum is actually one of the big must-sees in Horsens, and when you need a cup of coffee on top of all the impressions, it is obvious to pop by THE PRISON's atmospheric café Brasseriet FÆNGSLET. 
Evening fun and nightlife – where to go

?
If there is energy to spare when going out in the evening, then we recommend going for a walk through one of the cosiest streets in the town, namely Grønnegade, which in the evening buzzes with life from the many bars, cafés and restaurants. 

Or enjoy a craft beer and beat your partner at shuffleboard at the The Board Game Café. 
Photo:The Board Game Café
If, on the other hand, you want more culture, then there are plenty of other options. Horsens has a long tradition as an experience town, and there are often concerts and events around the town, so be sure to check out the calendar. Go to a concert, comedy or theatre performance at Horsens Ny Teater, experience exciting artists at Platform K and check whether Forum Horsens has something good on the programme.