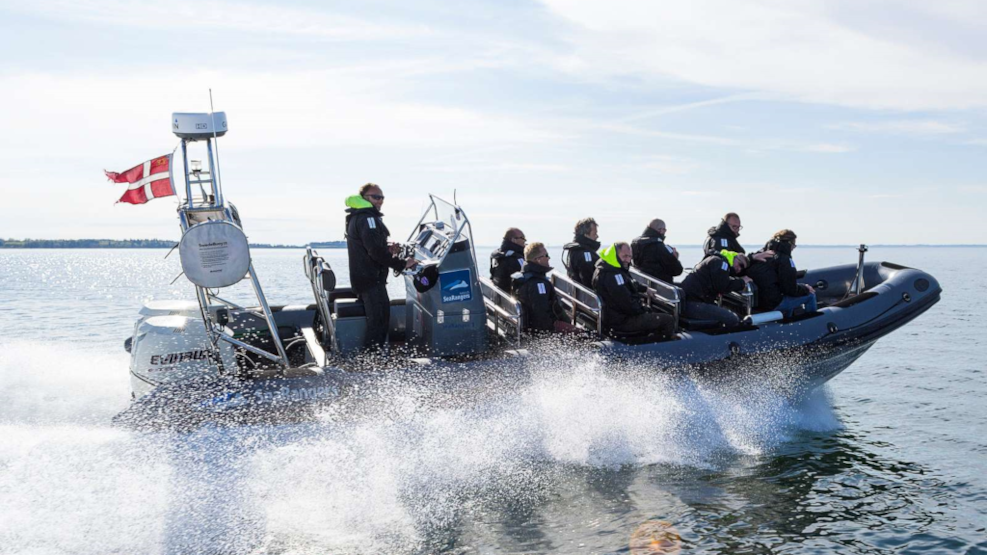 The World's Tiniest Cruise
Come along for an exclusive packaged holiday in the Eastern Jutland Archipelago where you are transported to the islands of Tunø, Endelave and Samsø in RIB boats. Lots of nature, history, outdoor activities, and local food experiences await.
An all-inclusive adventure in The Kattegat
Would you like to experience the three lovely holiday islands of the Kattegat Sea, Endelave, Tunø, and Samsø on a well-planned four-day stay? On The World's Tiniest Cruise you can forget about enormous cruise ships with onboard restaurants, shops, and entertainment. But we do guarantee lots of fresh air and great speeds – cause the key to your island adventure is a super-fast RIB boat.
You can look forward to a whole day of experiences on each of the islands. The cruise is designed to give you an exclusive and authentic holistic experience where you get to experience all the best that the islands have to offer.
The schedule has great variation and includes spectacular nature experiences, unique food experiences, stories from local inhabitants, and accommodation at lovely hotels.
Three islands – four days
The World's Tiniest Cruise starts and ends at the ferry landing in Hou where Aarhus SeaRangers are ready to welcome you. You will now head to Endelave with a pitstop at the seal colony Møllegrund where you get to observe the many seals. The next four days offers you will experience the exciting schedule of varied and memorable experiences that will make you want to return. You can look forward to a seaweed safari on Endelave, a fish smoking workshop on Tunø, guided tours on Samsø, and a chance to experience the islands' unique nature on foot, by bike, or from the bed of a tractor – alone as well as in groups.
All of this is combined with delicious drinks in the sun and well-planned food experiences focusing on the unique DNA of the islands.
You can see the whole schedule on The World's Tiniest Cruise's website.
Book an unforgettable, unique, and Instagrammable holiday
At the World's Tiniest Cruise website you can see how to book the tours. We recommend booking as soon as possible, since the cruise is quite popular and only has room for twelve guests.
Read more about The Eastern Jutland Archipelago
Many exciting experiences await on the holiday islands in The Kattegat. You can find inspiration for exploring the Eastern Jutland Archipelago on this page.
Destination Kystlandet © 2023