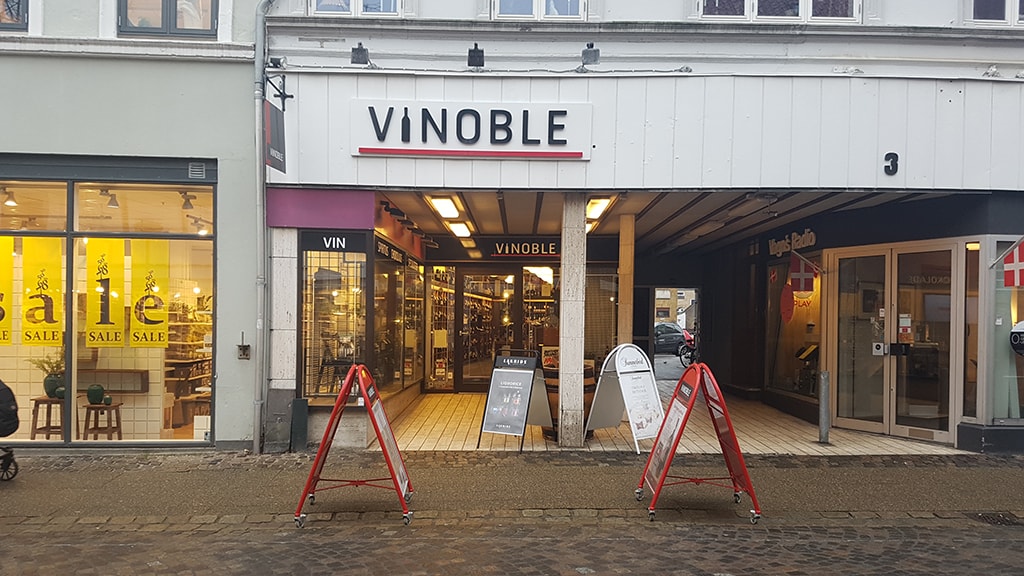 Vinoble Horsens
Welcome to our wine shop, where we always have a wide selection of quality wines available. We also have more than 170 types of whisky and more than 75 types of rum, in addition to a wide selection of gin.
Sometimes it is nice to taste something before you buy, so we always have approx. 50 types of alcohol available for tasting.
We look forward to welcoming you to our shop.
Best regards,
Claus Helgesen
Opening hours of Vinoble Horsens
Monday-Thursday: 9 am – 5.30 pm
Friday: 9 am – 6 pm
Saturday: 10 am – 2 pm