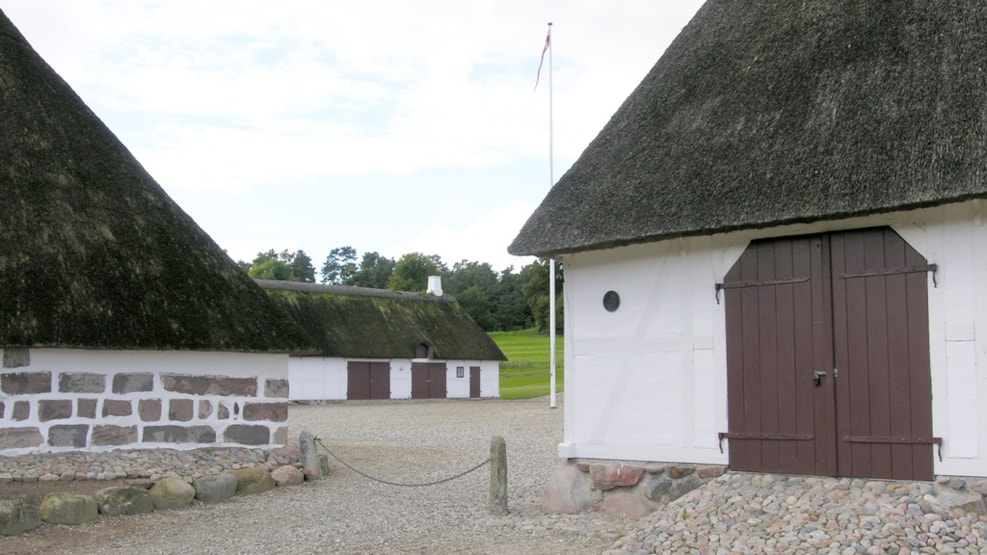 Uldrupgården
At the foot of Uldrup Hills near the inlet of Horsens lies Uldrup Farm.

It was built at the beginning of the 19th century and the building style is very destinctive; low walls and a high straw roof. The farm belongs to the Åkjær estate and was originally used for sheep rearing.

The farm was in a bad state of disrepair, but fortunately, it was possible to restore and save the building, with subsidies from the state.

Uldrup Farm has recieved a diploma from the European preservation organisation Europa Nostra. The recognition was recieved due to the restoration work which the Danish Nature Agency and the owner has had one on the farm.