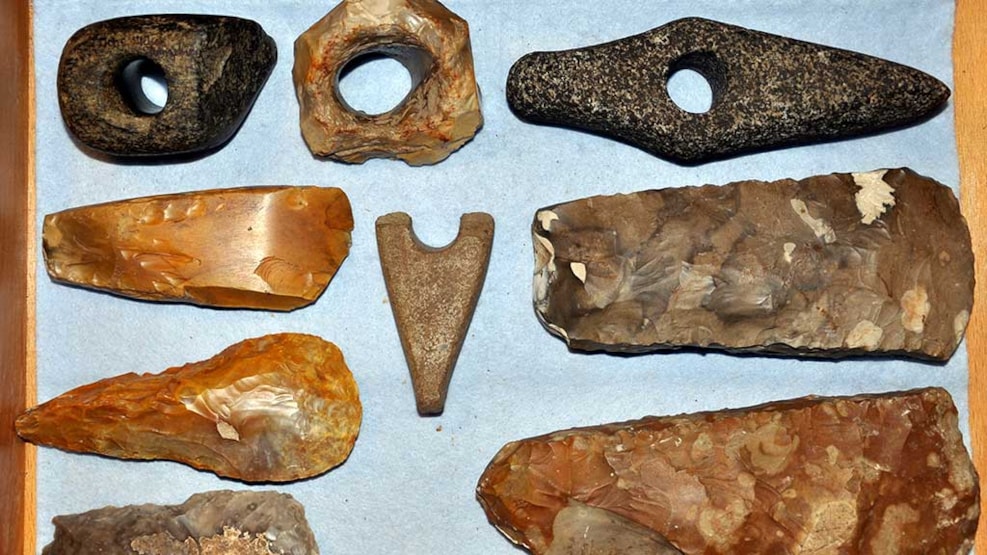 Tremhøj Museum
Tremhøj Museum offers unique, local landscape archeology. 
Tremhøj Museum provides information and knowledge about ancient history by Horsens fjord, especially containing to landscape archeology at Tvingstrup-Haldrup. Visitors can expect very interesting archeological and culture-historical experiences a long with a particularly beautiful nature in the Horsens region.
The new museum is aimed at anyone with an interest in archeology, cultural history, and nature. The museum at the Malenelyst farm is situated in an archeologically rich region that's probably been inhabited as long as human beings have been in Denmark, which is evident from the findings of objects, mounds and settlements.
The museum is not only an exhibition but also a place where guests can work with the objects, see and use the plants that our ancestors lived of and used for buildings, tools, medicine and much more.
Tremhøj Museum offers many different activities with archeological, culture-historical, or natural/geographical content.
Opening days are arranged upon agreement. Here, guests can discover Tremhøj Museum and among other things have the chance to touch relics and get to know the tools. Furthermore, guests are encouraged to visit Tremhøj and to walk through the old hollow way leading up to a fire ring, where you can experience the nature once inhabited by our ancestors.
Upon agreement, groups, associations, and school classes are more than welcome to visit the museum and determine the contents of the day themselves. Guided tours by members of the museum association can also be arranged. Price by agreement. 
The museum is approved for 50 visitors at a time. A section of the museum has tables, chairs, and a projector that can be used for teaching and presentations.