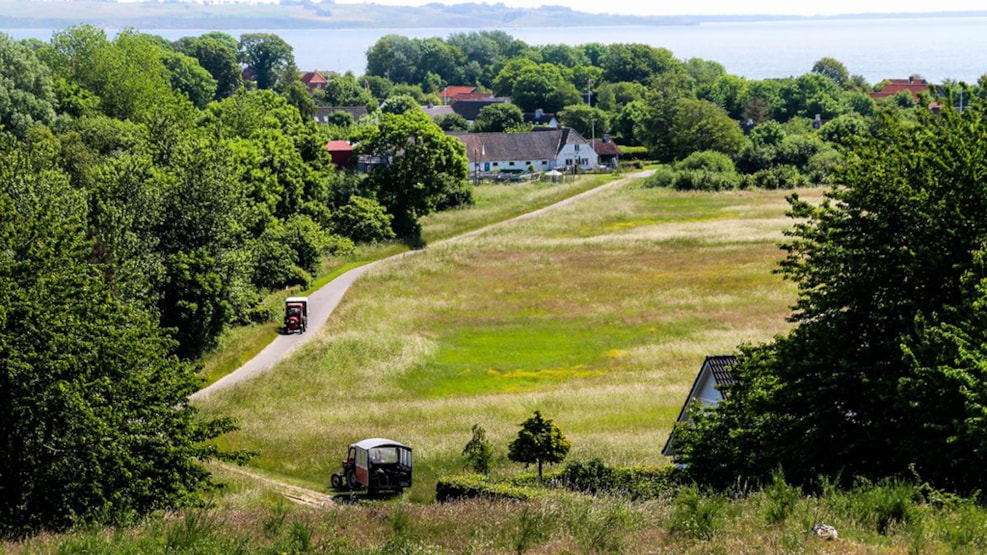 Tractor tours on Tunø
On Tunø there are no cars. So you either have to walk, cycle or catch one of Traxa-Vagn's "cabs" to get around. There are 5 or 6 "traxa cabs", each with a passenger capacity of 15 – 18, driving visitors around on the island.
The tour around the island is 1,5-2 hours long. Along the ride there are a number of stops where you can have a closer look at Tunø. 

There is no schedule, so please call ahead to make sure a Traxa is available during your stay on the wonderful island of Tunø.