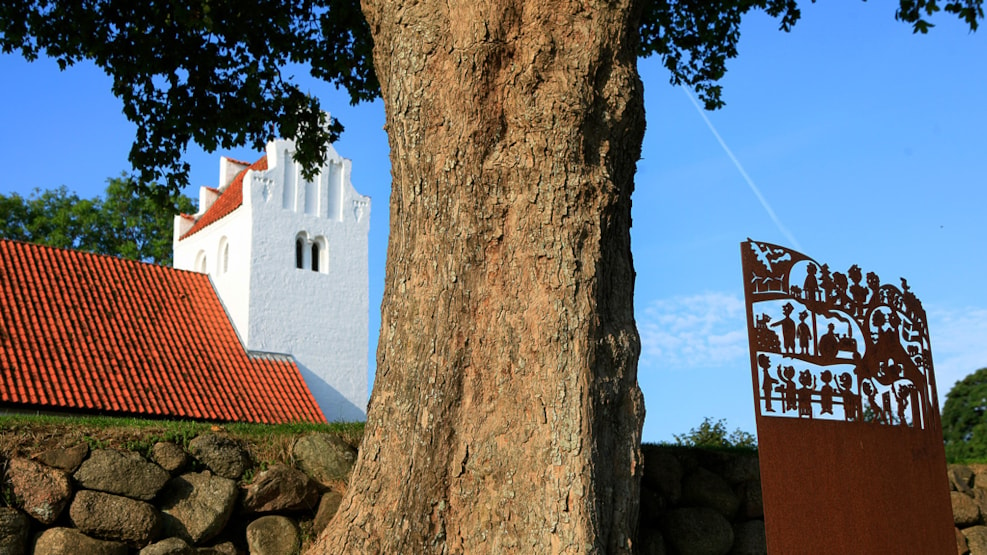 Torrild Church
Torrild church was built around year 1200. Later additions include the porch, a stilted tower and the west extension.

The altarpiece and the pulpit featuring contemporary paintings were carved by Oluf Olufsen and date from the early 17th century.

The epitaph from c. 1691 is in the memory of the rector Ole Jensen Holmboe, his wife and 14 children. There is a very special story associated with this epitaph, which did not come to hang in the church until 1975. This was because disagreement arose between the vicar and the churchwarden concerning the cost of hanging the memorial in the church. The epitaph thus became a family heirloom until the situation was finally resolved in 1975.

Memorial tablet with the names of shot down Australian flyers 1944. Half-timbered vicarage restored in 1966.