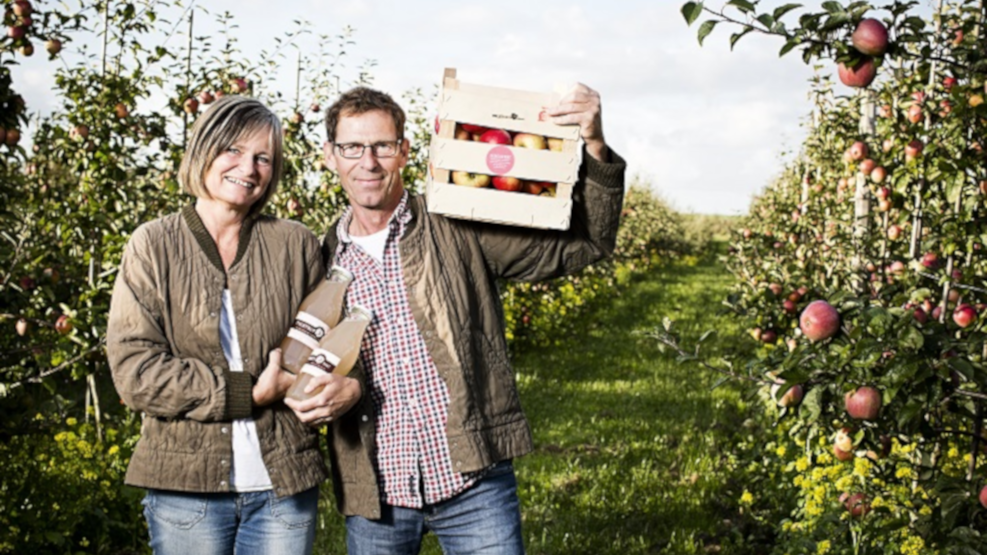 Tolstrup Organic Apples (Økologiske Æbler)
Welcome to Tolstrup Skovgård - an organic farm with a farm shop selling its own produce of fruit and meat. 
Tolstrup Skovgård has a large apple plantation, and the apples are generally in focus in the farm shop. Here you can buy freshly picked apples, freshly squeezed apple juice, apple jam and apple cider vinegar. You can also buy honey, pears and lamb in the shop. Lamb must be ordered in advance. 
Tolstrup Skovgård is idyllically located close to Gedved and Hansted Forest with a view over the city of Horsens. The owners Holger and Lis started planting trees in 2007 with the desire to run an apple plantation, which takes a great effort, commitment and passion. 
At Tolstrup Organic Apples you can combine a visit to the farm shop with a walk around the farm, where you can see all the different animals at the farm such as organic pigs, sheep and lamb, and everyone can walk around freely and meet the animals. 
The season is from September 1st and a few months onwards where there are both honey, pears and apples.