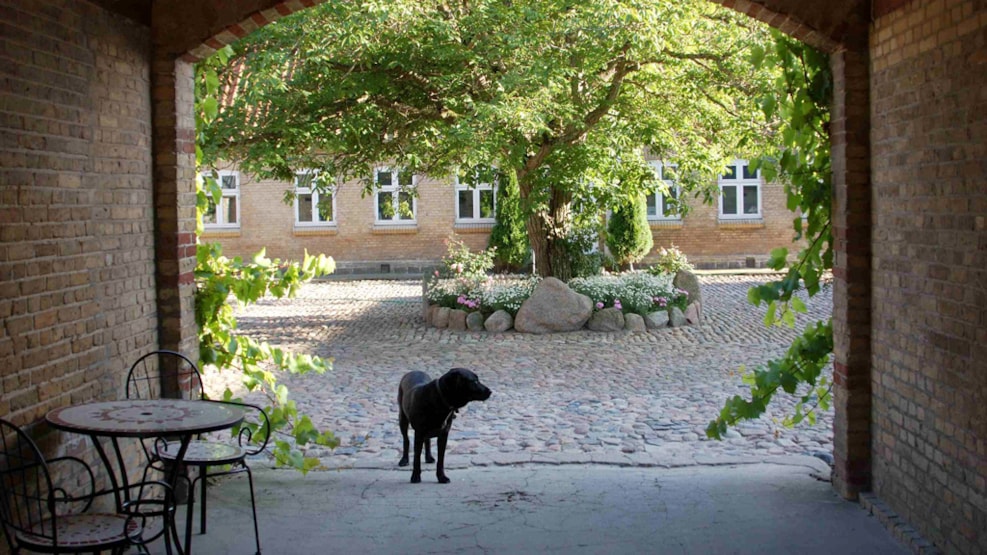 Summer pop-up restaurant at Brandbygegaard
A very special experience awaits. Where else in the world can you visit a restaurant where the hosts personally have produced 95% of the ingredients used in the kitchen? Where they have grown, fermented, distilled, boiled and carbonated all beverages themselves? Organic, of course. Where else in the world will the same two people cook and serve the food just for you?
On this special pop up evening, the hosting couple Lone and Søren will take your taste buds on a tour of their farm Brandbygegaard. Through the vegetable garden, through the berry rows, into the big greenhouse and up in the planters with all the wonderful herbs. A all-round vegetarian gastronomic experience.
The meal is composed by three courses, and the menu will consist of the very best from the garden. It will have a homely brasserie feeling with a twist of gourmet - but in satisfying portions. 
All beverages are from the vineyard, the apple plantation, the berry orchard, the winery and the brewery. Of course, you can also have a liquour from the distillery along with your after dinner coffee, if you should so desire. 
Price
Three courses - 350 DKK
Booking