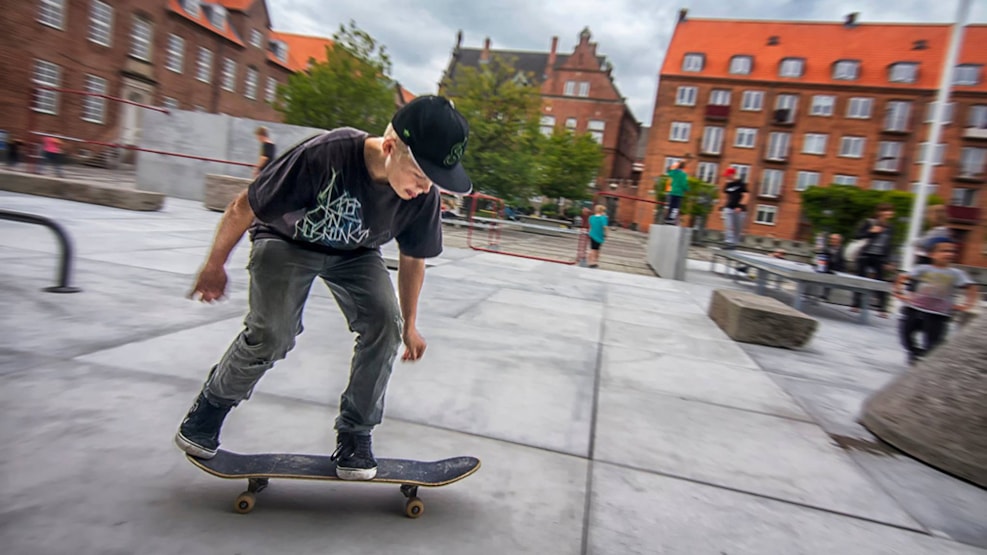 The skate park at the town hall square
Rådhustorvets (Town Hall square) Skate Park in Horsens is a concrete park with plenty of opportunities for a good session. The park also serves as an activity park as there are not only skate pitches, but also tools for parkour, boxing and general fitness training.
It is without doubt Horsens go-to place for local skaters. The park is designed as a classic street park with a rectangular area which is located to the jumpboxe, grindboxe and rails.
On the pitch you can also use roller skates, BMX, trial bikes, scooters and parkour
In addition, you will also find a Skater Park in Tordenskjoldsgade