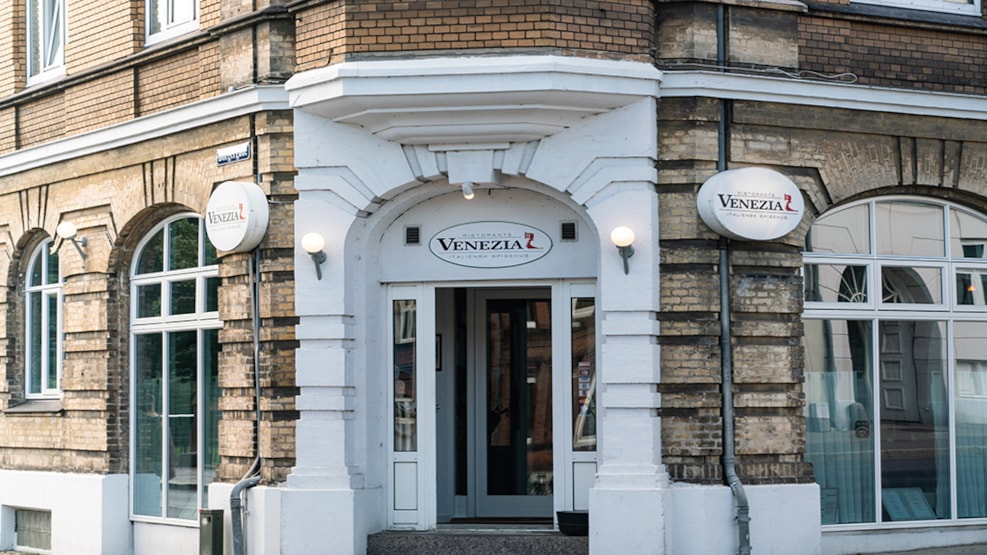 Ristorante Venezia
Have a taste of Italy in Horsens' oldest Italian restaurant. The comprehensive menu offers classic Italian dishes, pizza, pasta, and delicious meat dishes that you can enjoy with your loved ones in the cosy and warm restaurant.
Italian for beginners and experts
Visit this authentic old restaurant in the centre of Horsens, serving talian dishes seasoned with ample Italian atmosphere. Come inside for a stone baked pizza or a classic pasta dish with a great glass of red wine. The menu also includes meat and fish dishes as well as juicy steaks.
The atmosphere in the restaurant is relaxed, and there is room for both families with children and couples on romantic dinner. The restaurant also has a children's menu with child-friendly Italian favourites.
Exciting menus
With a tempting selection of starters and desserts, it is easy to choose a three-course dinner. Venezia also has a series of examples for menus. Try Venezia's take on a four-course dinner with smoked trout, Norwegian lobster, beef tenderloin, and orange cake. Or choose the steak & ripasso or steak and Amarone menu where delicious steaks are accompanied by half a bottle of good Italian red wine.
The menu is available in an English version at the restaurant.
Take away
Enjoy your dinner at home: Order take away from Venezia and pick up your dinner from the restaurant. See the take away menu at venezia-horsens.dk
Table reservation
We recommend that you book at table in advance. Call Venezia on +45 75 60 18 11 and reserve your table for a lovely evening with delicious food.
Gluten free alternative
All pizzas and pasta dishes can be ordered in a gluten free version. Good Italian food should be available for everyone.