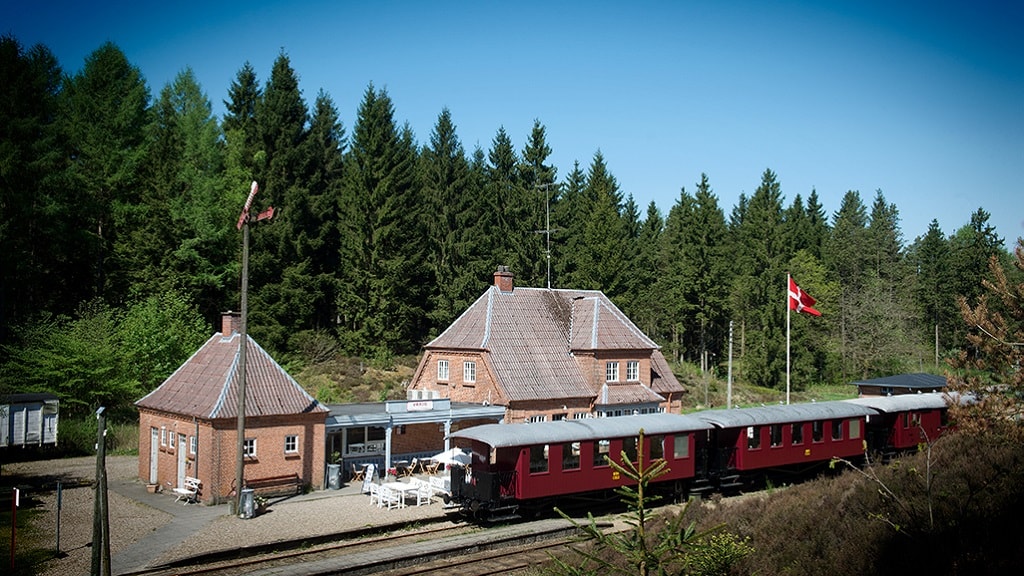 Restaurant Vrads Station
Restaurant Vrads Station is a very special little place, located in the forests of the hilly lakelands in Central Jutland. The train station is situated at the end of the old heritage railway where you can take the veteran train between the two villages of Bryrup and Vrads. At Restaurant Vrads Station you can enjoy delicious ice cream, drink coffee or eat home baked cookies and cake right at the platform in the tranquil surroundings. You can also take a seat in the fine old restaurant, and enjoy a lovely dinner made from the best ingredients.
We are closed for the winter until March 20.
Opening hours:
June:
Tuesday 6 p.m.-9 p.m.
Wednesday-Saturday 12 a.m.-9 p.m.
Sunday 11 a.m.-5 p.m.
July and August:
Tuesday-Saturday 12 a.m.-9 p.m.
Sunday 11 a.m.-5 p.m.