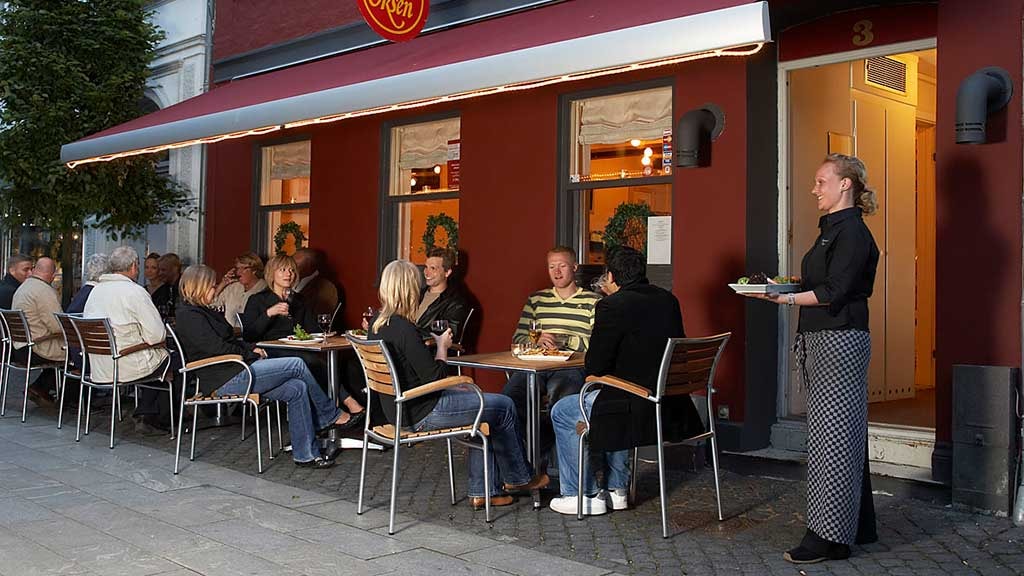 Restaurant Oksen
At Restaurant Oksen you will not find fine French cuisine or snobbish waiters. At Oksen (the ox) they stubbornly stick to the same concept that has made customers come back again and again for 27 years: Great steaks, delicious wine and a relaxed atmosphere.
During daytime, Oksen serves a lavish brunch or lunch buffet. The delicious lunch menu includes nachos, fresh fish, American burgers and of course their tasty lunch steaks.
For dinner, Oksen is a steakhouse that serves steaks of supreme quality, and sizes up to 750 grams. The accompaniment is tasty, and the soup of the day and salat buffet is included in the price of all main dishes. Of course they also offer a large, tempting selection of starters and desserts.
The kitchen is open:
Monday-Friday 10 a.m.-9 p.m.
Saturday-Sunday 9:30 a.m.-9 p.m.