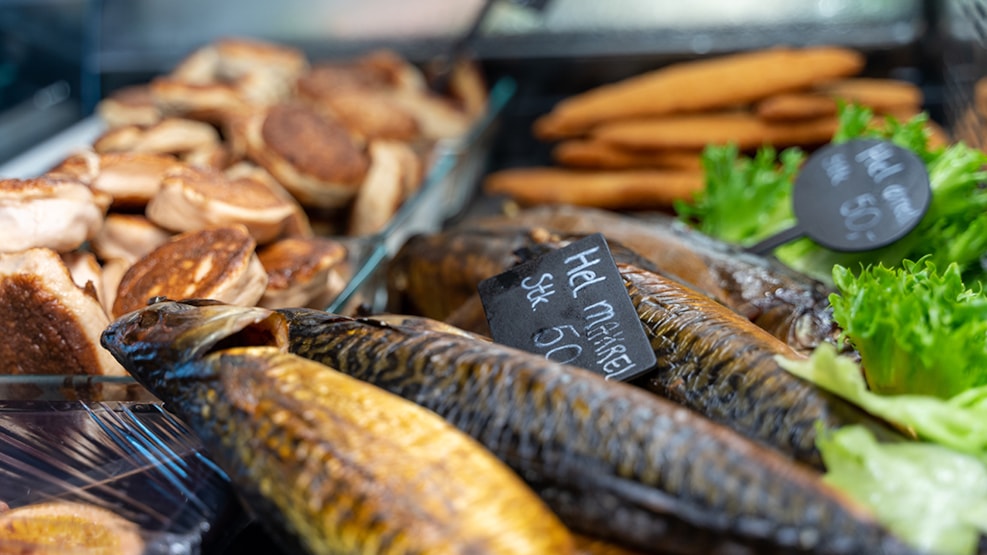 Restaurant The Little Smokehouse (Det Lille Røgeri)
Enjoy a lunch or dinner in the shop, Det Lille Røgeri's, charming restaurant, Rødspætten.
The lunch menu consists of good classical danish seafood, such as "stjerneskud", or fish filet and chips.
At night, we recommend the buffet, with a selection of the seafood specialties from the shop, Det Lille Røgeri.

If you are looking for fresh, unpretentious and tasteful food, served in cosy and informal settings, then look no further than to Rødspætten and Det Lille Røgeri in Voervadsbro town, close to the river Gudenåen.
Take away & picnic
Enjoy your food at home or bring it on a picnic. At Rødspætten you can order a selection of take away items and picnic bags containing delicious seafood dishes. See the take away menu here>