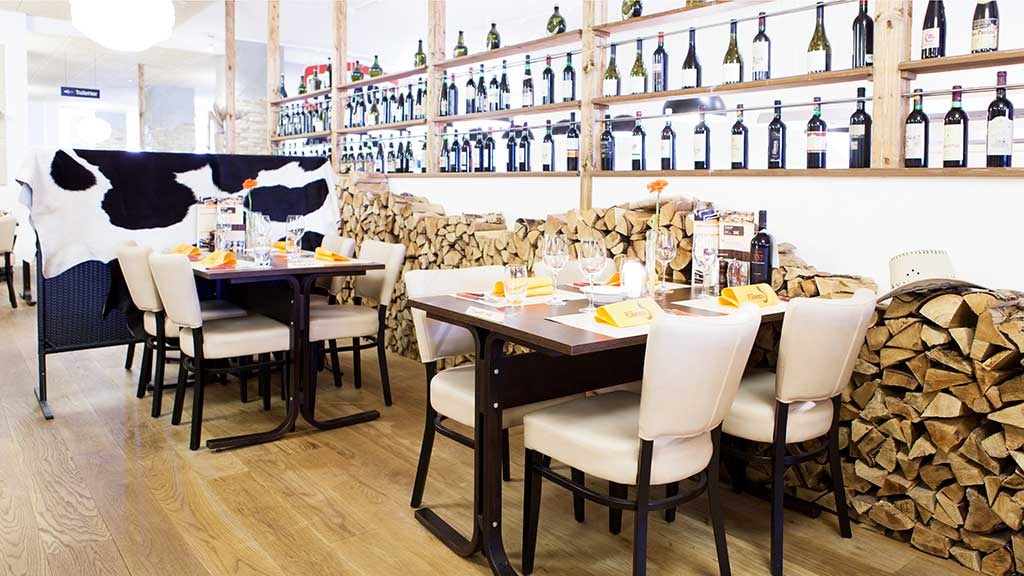 Restaurant Flammen
At Restaurant Flammen, we always have at least 15 different types of grilled meat available, from Black Angus to Danish pork. We also serve rarer meats like kangaroo and wild boar stuffed with minced deer, made by our own butcher.
Our salad bar with 50 variants to choose between is included in our buffet, as well as a minimum of two appetizers, one fish dish, soup of the day, 10 hot dishes, freshly baked bread, butter and 3 sauces.
Our menu changes according to season.
Opening hours:
Monday-Wednesday 5:30 p.m.-10:00 p.m.
Thursday 5:00 p.m.-10:00 p.m.
Friday-Saturday 5:00 p.m.-11:00 p.m.
Sunday 5:00 p.m.-10:00 p.m.