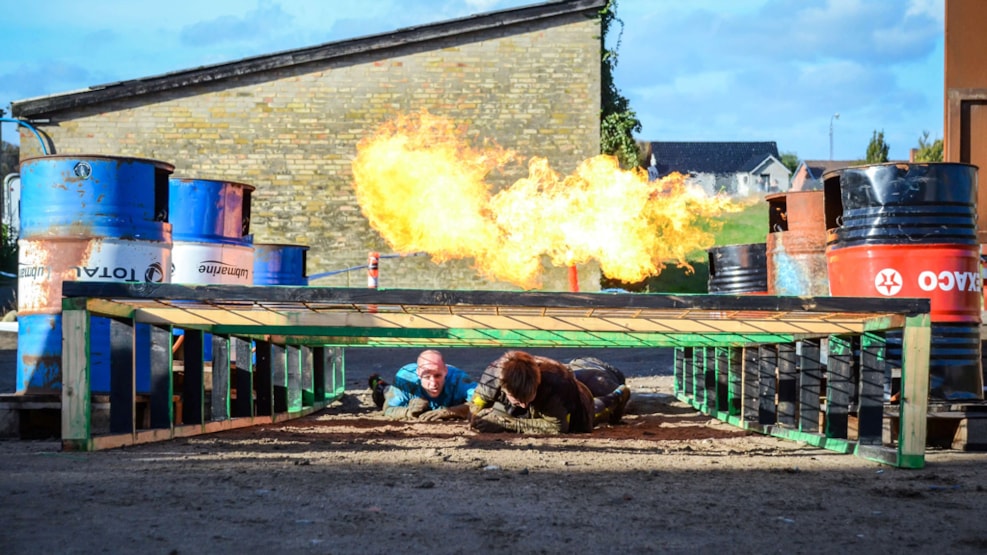 Reborn Prison Escape
Reborn Prison Escape is an extreme race that takes place every year against the raw backdrop of FÆNGSLET in Horsens.
The courses are extremely demanding and offer challenges and obstacles that make the prison escape demanding. Prison Escape contains a variety of obstacles and, along the way, you have to throw, carry, crawl and much more.
By going through fire and water, you can test your stamina, physical strength and balance.
Reborn Prison Break offers both an elite race and a race where everyone can participate regardless of physical prowess. It is only required by the elite participants that all obstacles are cleared.