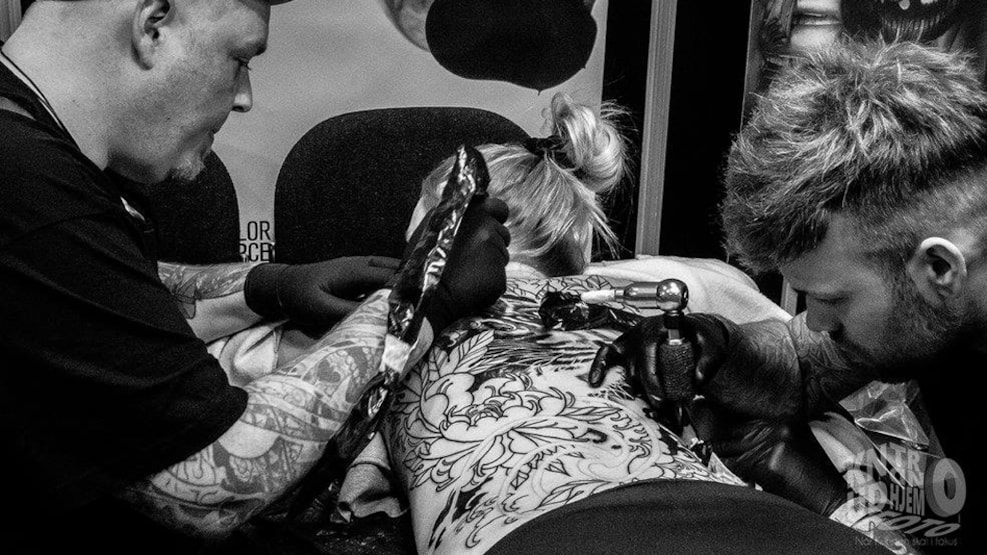 Prison Ink
Prison Ink is a major annual Tattoo Convention at which hundreds of tattoo artists meet at FÆNGSLET and offer their services. Prison Ink is a working fair where you can have a tattoo by one of the world's best and most recognized tattooists.
You do not need to let yourself be tattooed to participate - you can just pay a visit and enjoy watching the many works of art being created or take part in the many activities organised during the three days. Prison Ink is a large stage with live music by international artists as well as a large number of activities such as graffiti painting and a professional BMX/skate show.
There are competitions for the best tattoos in 13 different categories and, in the prison yard, it is possible to buy food and drink as well as products from the booths.
If you wish to have a tattoo by a particular artist, you can book a time slot in advance, but you can also show up and make a walk-in appointment once you have found an artist who specialises in just your style.