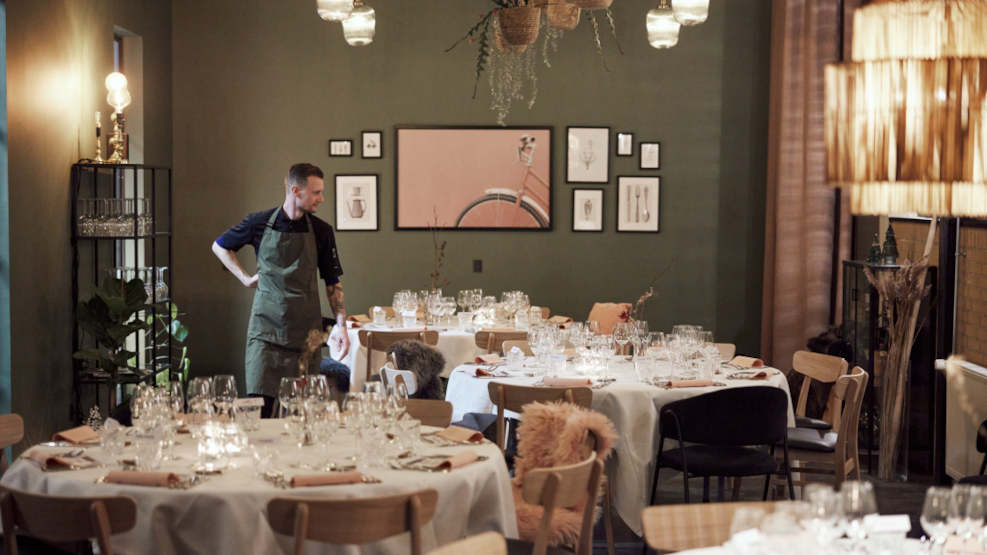 Morten's Gastronomy (Mortens Gastronomi)
This restaurant in Hedensted offers great food experiences with quality ingredients that are brought to your door. Morten's Gastronomy has catering, private dining and food events that are hosted in own restaurant.
Quality and taste in every bite
Morten Oppenlænder runs his restaurant in Hedensted with professional pride and a love for quality ingredients. The ingredients are carefully selected to complement each other and provide taste experiences that allow you to taste how well the menu is constructed based on passion and good craftmanship. Mortens Gastronomi is not a classic a la carte restaurant but hosts events where the menu is put together for the occasion. The events are themed and includes several dishes that celebrates a certain ingredient through varied and unique menus.
Events are announced on Morten's Gastronomy's Facebook page and in the Coastal Land's event calendar.
You can also see future events on this page.
Private dining – chef to go
At Morten's Gastronomy they offer to send two skilled chefs to you to cook menus based on the ingredients in season. The menus typically include six dishes. This is your opportunity as a host(ess) to spend quality time with your guests in stead of in the kitchen. The chefs only need an oven, stove, refrigerator, and table space for private dining in your home, holiday home, or the likes.
Learn more about private dining and see the current menu on Morten's Gastronomy's website.
Catering – food to go
Are you hosting a private party? Good food takes time to cook, but with catering from Morten's Gastronomy you can lean back and enjoy the event. The food is delivered to your doorstep and is 99 % cooked. All you have to do is heat it and arrange it. Food can be delivered for any occasion from weddings to confirmations, new year's eve or just the casual dinner party.
Read more about the options for catering on this page.
Quality bread
Morten Oppenlænder has developed the perfect flour mixes for select bread. On his website you can buy quality flour mixes for sourdough buns and homemade pizza.
Destination Kystlandet © 2023