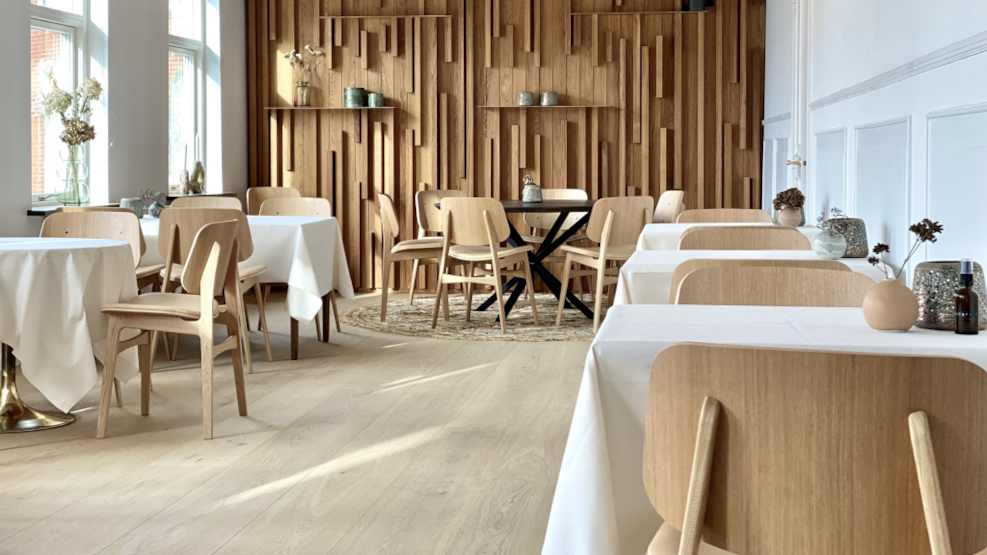 Malling Kro
Enjoy a pleasant stay at Malling Kro with a history dating back to 1884. Indulge yourself in idyllic, rural surroundings with great service, facilities, and gastronomy at a high level.
Cosy weekend stays with presence
As soon as you arrive at Malling Kro you will sense how this traditional Danish inn has been the setting of numerous relaxing stays, events, and dinner parties over a period of a century and a half. The old building is well-kept and renovated and offers fine rooms with all the modern facilities that you desire.
The inn has eight rooms, all with own bathroom, TV and wi-fi. All guests can use the terrace and the patio as they please.
Stays to everyone's liking
Malling Kro offers different stays, and surely one will live up to your needs and preferences. You can choose a classic stay including a three-course-dinner, wine menu, breakfast, and accommodation in a double room. Or try the bonvivant inn vacation if you seek the ultimate feeling of gastronomic pampering. If you want pampering for both body and mind, then choose the wellness stay including a full body massage and yoga.
Culinary experiences await
A significant element in the Malling Kro experience is the gastronomy. The skilled and experienced chefs serve tasty dishes that will appeal to your senses. Carefully selected ingredients of the highest quality from the best local manufacturers are combines to create taste experiences beyond ordinary.  
Where can I find the inn?
It is easy to get to Malling no matter which mode of transportation you prefer.  The village is located close to the Eastern Jutland highway E45 and has a large parking lot for guests. Malling is located between Aarhus and Odder. You can catch the light rail that runs between the two cities and stops right next to the inn. Or get on the regional bus 100 that also connects Aarhus and Odder and stops next to the inn.
Book your stay
Contact Malling Kro to book your next weekend stay or vacation in Eastern Jutland – close to the coast and the big cities and attractions of the region.
The perfect setting for your next party
Malling Kro has many years of experience in organizing events and parties. The inn has several different rooms for events – from small parties with only a few guests to big events with as much as 90 participants. Whether you are looking for the right location for your wedding, birthday party, confirmation, baptism or something completely different, you will find it at Malling Kro.