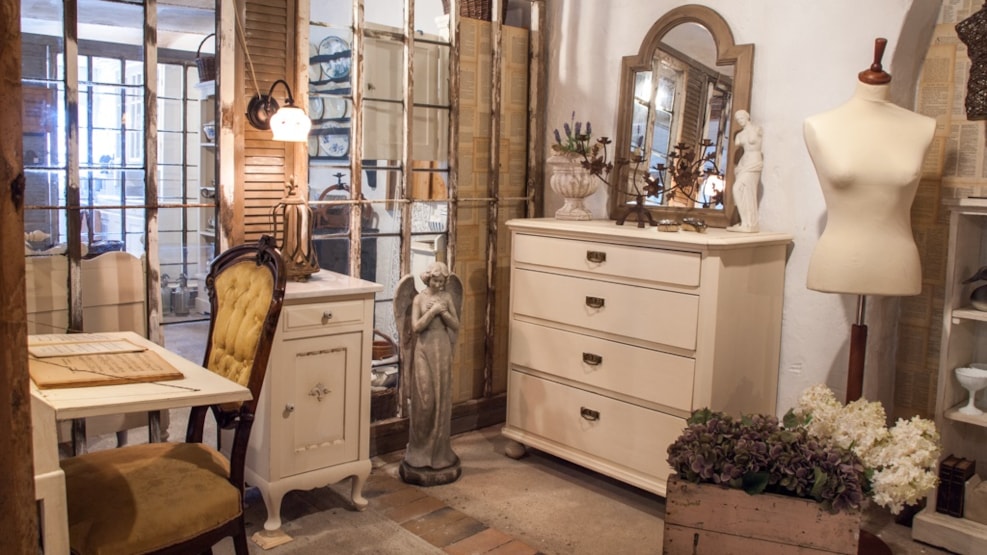 Lopper og Landstil
Welcome to a unique countryside vintage store. The shop is located in an old farm called Østerhøjgaard in Ørting, just outside Odder.
In Lopper og Landstil you will encounter renovated furniture, flea market bargains, arts and crafts. Everything that characterizes the beautiful French/Nordic country style.
I also offer delicious French specialties from Le Cru. For example, olive oil, spices, pesto, honey, mustard, jam etc. Furthermore, I have a a supply of organic soap, oil and lotions from the Danish company Sæbeværkstedet. There are many tempting options if you are looking for a hostess gift or a little something for yourself.
I also sell the beautiful Vintage Paint from Jeanne d' Arc Living. Vintage paint is chalk paint that gives your furniture an authentic vintage look – a woman's look. A paint that sticks to almost anything and is easy and fast to work with.
At Lopper og Landstil we emphasize the importance of the experience, service and guidance that the customer has while visiting the shop.
Our vintage store is worth a visit regardless of whether you have already fallen in love with the French/Nordic country style or you want to learn more about it. Here you will find inspiration for beautiful and creative interior decoration. You can always receive guidance and help with finding the right item that suits your interior home design.
Experience a cosy and welcoming atmosphere. I hope to see you at Lopper og Landstil.