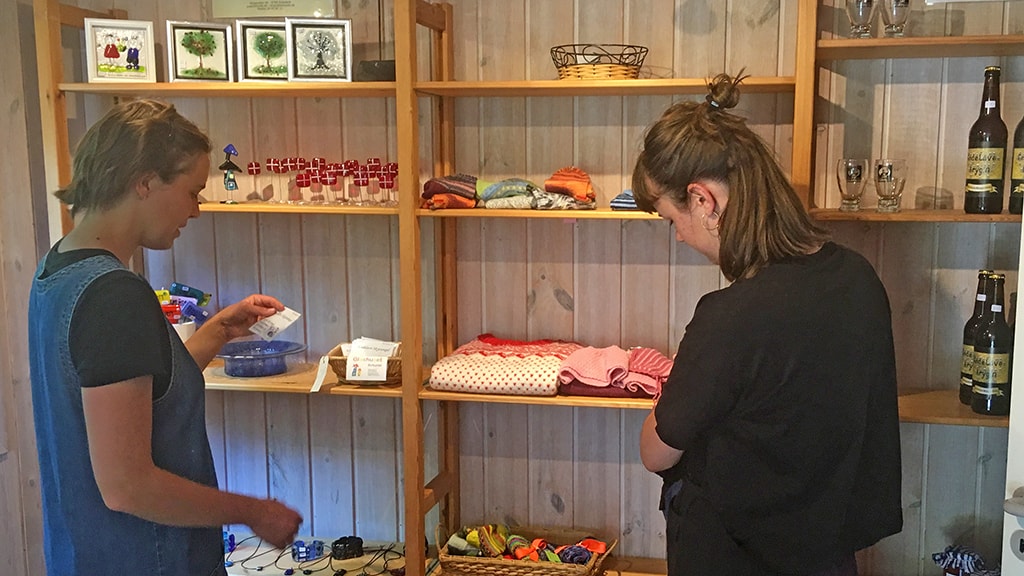 The Island Shop - local products from Endelave
Welcome to the Island Shop in Endelave Medicinal Herb Garden, where you can find exciting local products from approx. 12 of the island's inhabitants.
There are lots of different products to choose between from both small and larger manufacturers, local writers, farmers and people who just think it's fun to be part of the store. You can find e.g. local salami, freshly ground organic flour, Endelave beer, jam, herb salt, spiced oils and vinegars, island honey, home-made candy, wool yarn from local sheep, knitwear, glass art, books, shampoo and lotions and much more.
It is the manufacturers themselves who take turn being in the shop and when you meet them, they are happy to tell you about the shop as well as the lovely island.
Opening hours
The shop is open every weekend in May, June, the last half of August and September, as well as every day during the Danish school summer holiday.