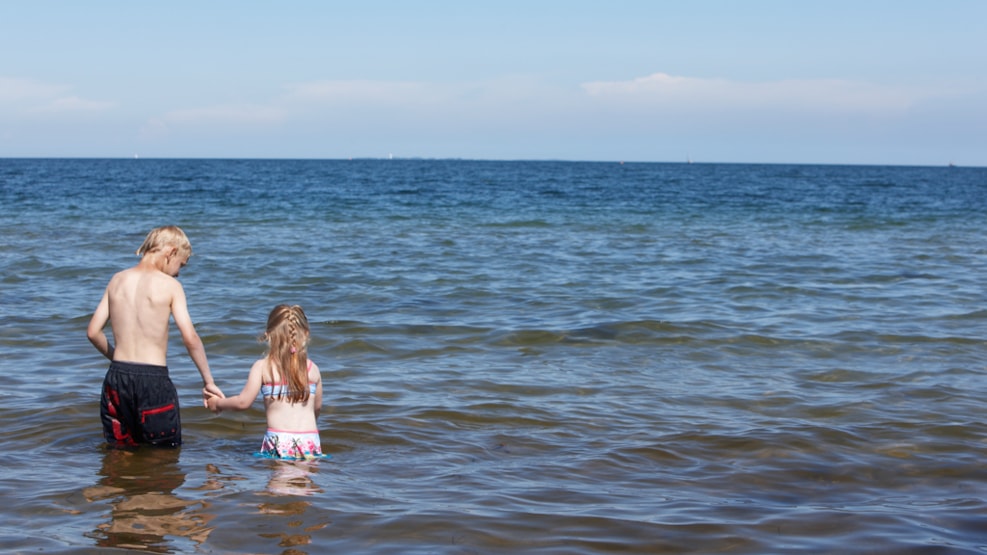 Inshore fishing at Sandbjerg Vig Bay
The bay by the black summerhouses in Sandbjerg Vig is a small spot, which is visited a lot by local anglers. The spot stretches from the little forest creek in the corner of the cove to the new marina. That means almost 400 meters of really good sea trout angling. The spot has very deep water close to land and fish food such as shrimp, herring and sandeels are often well represented on this stretch.
The site is worth a visit all year round, but during summer, early morning and at dusk or at night time, the sea trout come close to shore.
Both wade fishing and fishing from the shore is possible and the site is good during both high and low tide.
In the summer, mahi is also represented at this spot.
During winter you also have a chance to catch coast cod at the far end towards the harbor. Here however, the spin anglers have the best chances.
Parking is at the bays big parking lot and the spot just below.