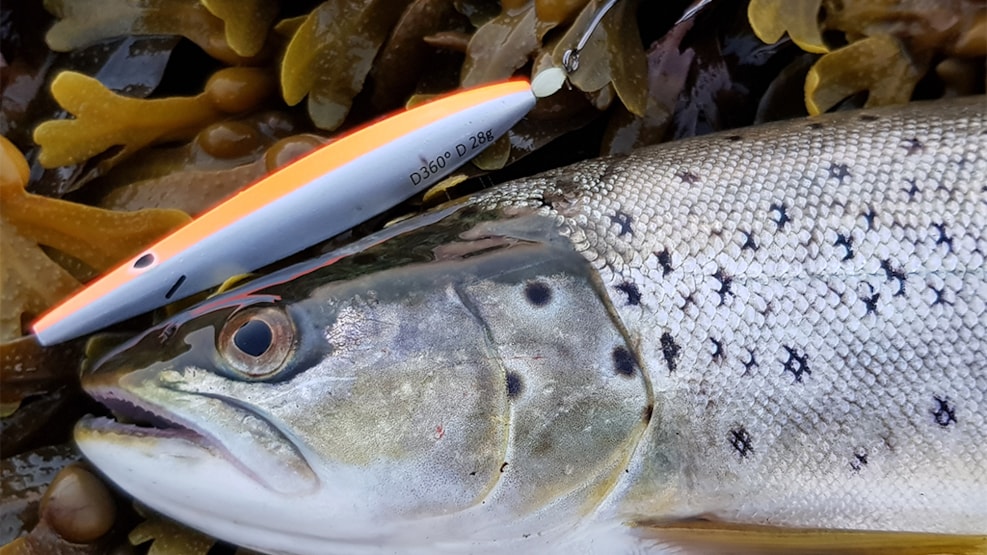 Inshore fishing at Palsgaard Beach
Fruens Badehus at Palsgaard Strand is a site, which takes a bit of legwork, before fishing. The stretch here consists of a very deep "bathtub" close to the shore. This gives the optimum conditions for anglers when the water heats a bit up during the cold season. The prey trickles out and this site offers a true sea trout Eldorado.
The bottom is a mix of seaweed, stones and eelgrass. If you are fishing towards the right side, you see a small point with some big rocks. As with many other points, this one sometimes accommodates some really big fish. On both sides of the point, you will find spots with a leopard bottom, where the sea trout sometimes congregate in large numbers. The stretch towards Bøgehovedet consists of a large cove, where you have to fish through some water, in order to find the fish.
During summer, the water is always slightly cooler at this stretch because of the deep water close to the shore. Here, the sea trout can be caught day and night with long sandeels blink fished quickly in the surface. This spot tolerates wind from all corners, except the East.
Parking Fruens Badehus:
Parking is offered at the public parking at Palsgaard in the Southern end. From here there is a 15-20 minutes walk to Fruens Badehus and the point (you can also go by bicycle. Just follow the road from the parking area and turn right at the second field road. And then go straight until you reach the water.