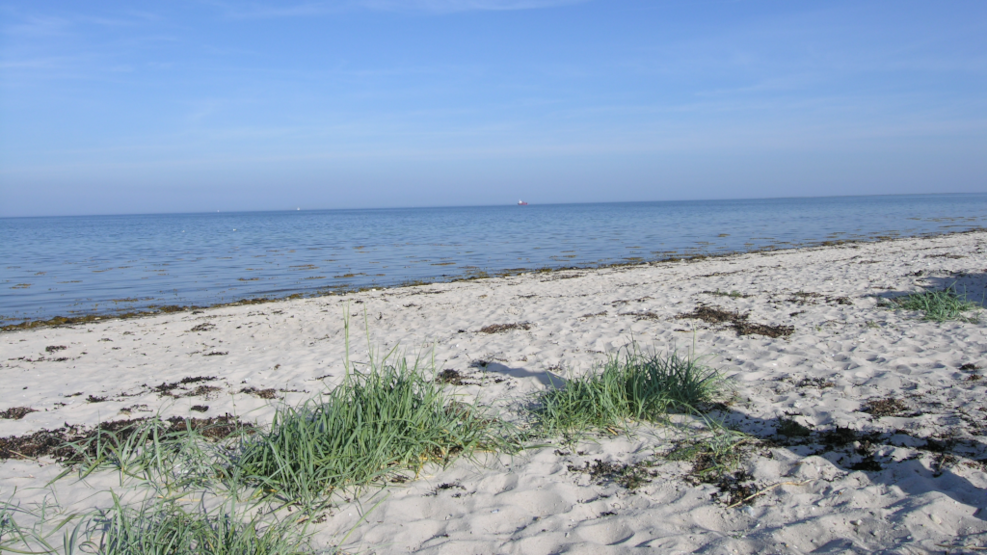 Inshore fishing at Hølken Beach
Fish Species: Sea trout and garfish during the season, and flounder.

Parking: Large grassy area. Day-camping allowed.

Tips: Sea trout-fishing just off the grassy area and right to the camp site.
Flounder-fishing when the wind is in the east, best at high tide and at sunset for a larger catch. Fine opportunities for a secondary catch of eel and cod. Fish approx. 100 to 500m to the right, use a heavy surf tackle in the surf to improve your catch.

Important! The use of waders is required for spin-fishing during summer to stay untangled from the eelgrass. Every year, there are catches of turbot of up to 5 kg using nets along the stretch between Hølken and Kysingnæs; could be well worth a try!