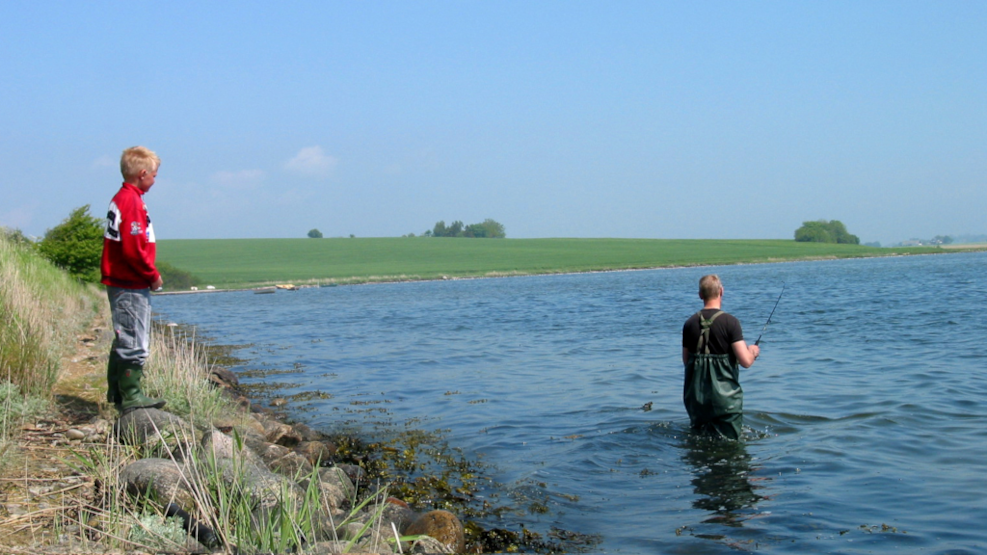 Inshore fishing at Dyngby Hage
Fish species: Sea trout and garfish during the season, flounder and cod.

Parking: The entire area is a summer house area where parking, unfortunately, is not allowed. It is, however, possible to park right outside the area and then walk down to the water.

Tips: Large beds of pebbles and mussels, great inshore channel to the right of the bar where you will often find fish. Flounder-fishing when the wind is in the east, best at high tide and at sunset for a larger catch. Fine opportunities for a secondary catch of eel and cod.

Important: The use of waders is rarely required.

Every year, there are catches of turbot up to 5kg using nets along the stretch between Hølken and Kysingnæs - could be well worth a try!