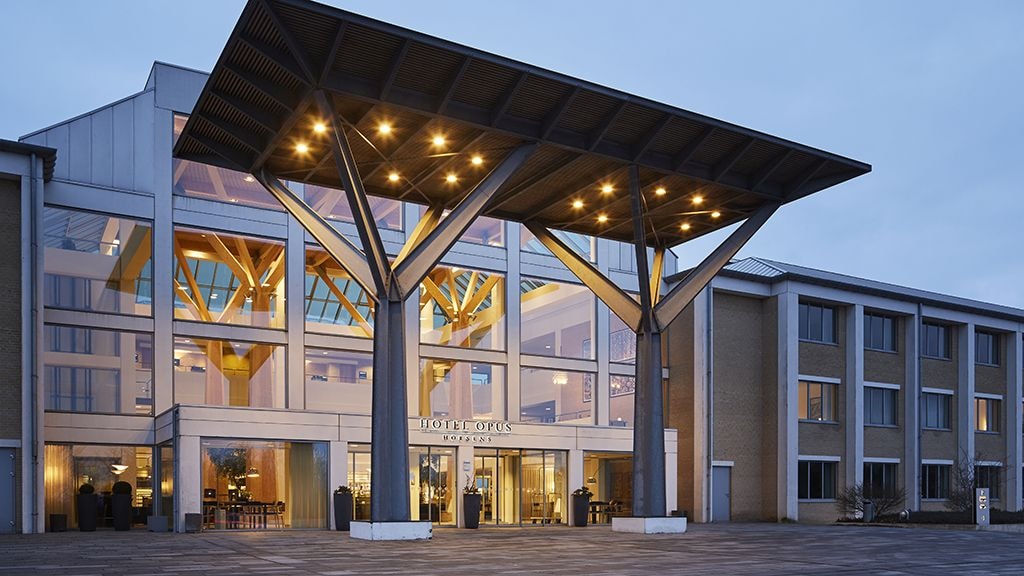 Hotel Opus Horsens - meetings and conferences
Regardless of whether you are here as a conference guest, have an overnight stay with us while cruising the country or you are in Horsens for the weekend, we look forward to giving you the royal treatment. We love when our guests order a drink at the bar. We love when they pass some time in our homely lobby, when they are chilling in our Relax-area in bathrobes, eating in our restaurant and when they are generally just having a great time at our hotel.
When staying at Opus you have the perfect starting off point for visiting FÆNGSLET or the museums in the city centre, the splendid nature or other sights in Horsens and its surrounding areas. When you come back to Opus, we are happy to welcome you with tasty dishes, delicious drinks and a hotel with the Danish concept 'hygge' at its core.