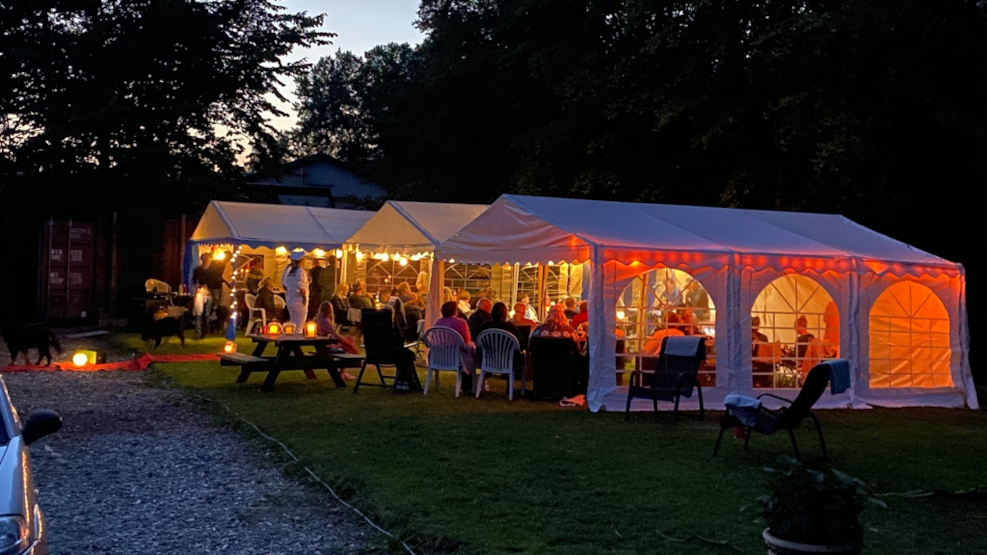 Højgaard Park
Join us for garden concerts with well-known Danish artists in the centre of Odder. You can look forward to intimate concert with a great atmosphere, sheltered from the traffic from the busy city roads.
Summer concerts in Odder
A combination of Danish residential area garden parties and concerts with established Daish artists await when Højgaard Park invites you to summer concerts in a private garden in lovely surroundings in the city of Odder.
The concerts are held in an open tent with a view to the lush green garden. Community singing and entertainment are two key elements prior to the concerts, and you can also enjoy Højgaard Park's popular layer cake. Come early and be tempted by the great selection at the bar, and the lively but homely atmosphere.
There are only few parking spaces in near proximity, so we recommend that you walk or travel by bike. Højgaard Park is 1½ kilometre from the city centre.
Follow Højgaard Park on Facebook
New names are added regularly. Follow Højgaard Park on Facebook to stay updated on future events and read more about the artists.
Buy tickets
Do you want to experience the atmosphere at the Højgaard Park garden concerts? You can buy tickets at Odderbilletten.dk. Follow this link to see the list of future events.