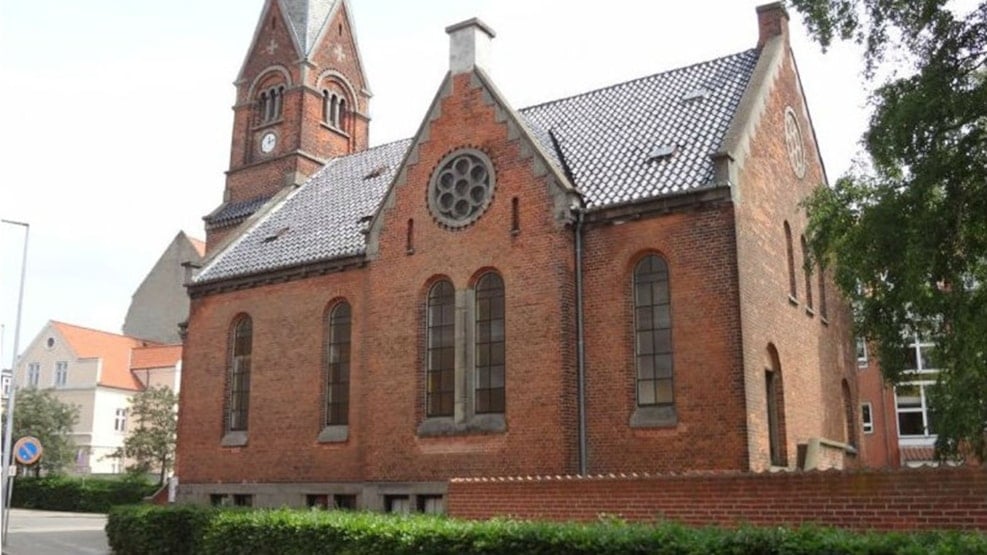 Getsemane Church
Getsemane Church was originally built as a Methodist Church in 1906. 
Eventually the congregation became so small that the church had to close. The church was closed for almost two years, but then Our Savior's Parish bought the the church in 2007. 
A digital Christian community
In February 2018 a new project was initiated by the church with the location in the centre of Horsens. The three central parishes worked together on creating a digital version of the Evangelical Lutheran Church of Denmark. The target group was young people in the 20-40 age range. 
The digital church is not the typical Danish church, but a church that is open for being shaped and created by others. The digital church attracts people who need a room where they can talk about topics such as faith and existence. It is a digital sanctuary where there is room for thoughts and differences. 
It makes no difference to the church if you are religious, atheist or something in between - there is room for everyone. This place has been created as a closed group on Facebook where we talk about everything between heaven and earth. 
For more information visit getsemane.dk