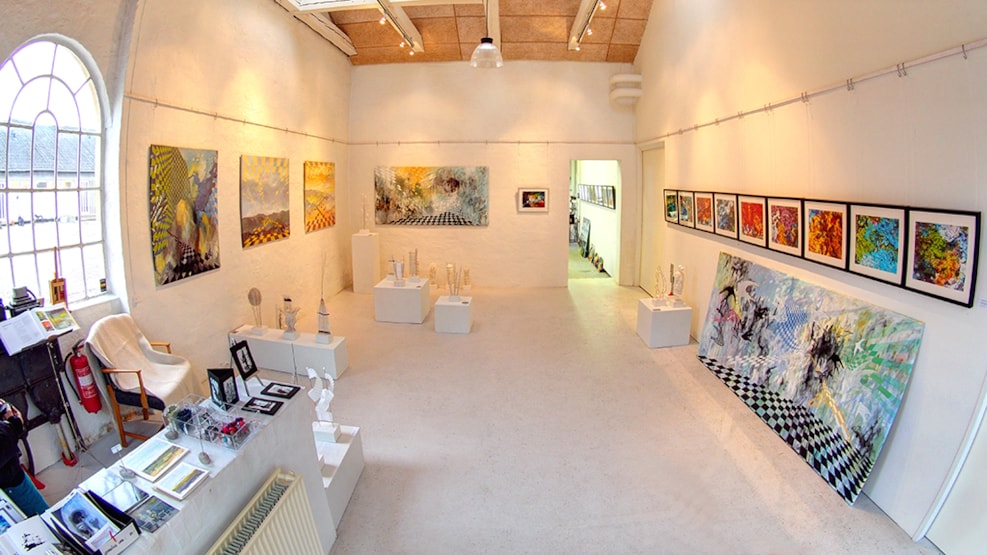 Gallery Gasworks (Galleri Gasværk)
Galleri Gasværk is an untraditional gallery with high-quality art and now with more artists on display.
The gallery's beautiful display rooms are situated in the former steam generator room at The Industrial Museum and the artists are Anne Krøner, Anja Sysette Højgaard Schmidt as well as gallery owner and graphic artist Britta Enemark Olsen.
Come by the gallery and meet the artists in the natural element – while they're working – and enjoy the finished artworks, which include paintings, drawings, graphics, collages, jewellery etc. All the artworks are available for purchase and there are artworks available within several different price ranges.
The art community at Galleri Gasværk can arrange art exhibitions and do decorative artworks upon request – either with an individual artist or all the artists collectively.
Please find more information about the gallery's artists at www.gallerigasværk.dk.
The galley is open when the flag is out or by appointment.