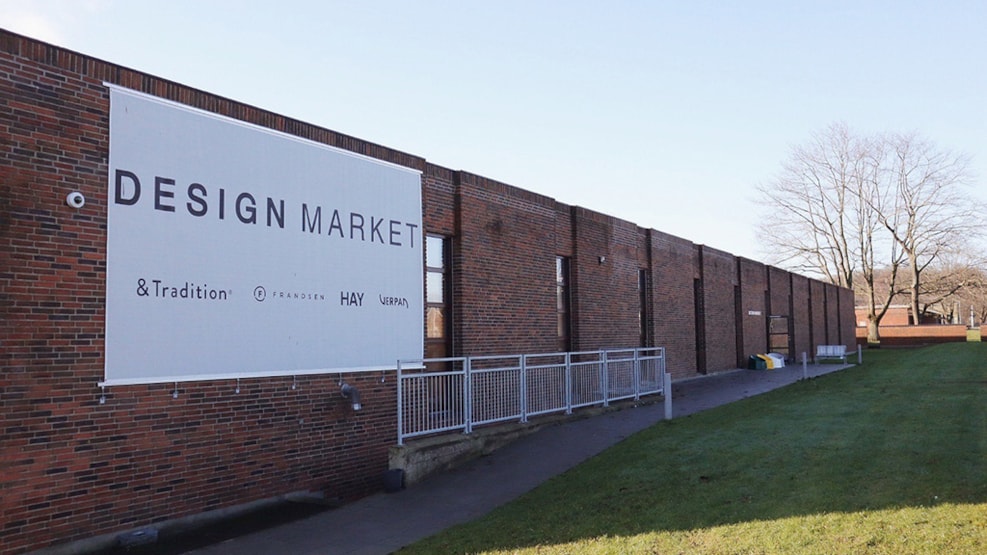 Design Market
Visit this design Eldorado in Horsens with furniture and interior design from popular Danish brands. Here you can find furnishings from Hay, Frandsen, Verpan, and &Tradition at favorable prices.
Design favorites at a great discount
Not far from the centre of Horsens, and with easy access to Highway E45, this outlet tempts with quality design products at low prices. As soon as you walk through the door to the old factory floor, a world of popular furniture and interior design from contemporary Danish brands opens up. This is the place where you can find a Hay couch, a Flower Pot lamp from &Tradition, the arm chair "The Lazy Man" from By Lassen, and many other design bargains at prices significantly below market value.
You have plenty of opportunity to find the furniture, the lamp, or the accessories that perfects your interior decoration of your home or holiday home. At Design Market you will find products from Hay, &Tradition, Verpan, Menu, By Lassen, and Frandsen Lightning. Anything from couches to lounge chairs, lamps, and candlesticks.
The rustic industrial surroundings are arranged with snug corners that give inspiration to how you can apply the products in your interior design at home.
How can it be so cheap?
The products in the store are sold at prices that you will not find anywhere else – often half price. And you might wonder how that is possible? The products in the store are often discontinued, products with minor, irrelevant flaws, surplus stock, or products that have been used at fairs or in photo shoots. But all the products are perfectly fine.
This also means that the assortment is not constantly changing, and you can make a new bargain at every visit. Follow Design Market on Facebook and Instagram where you can see news and additions to the shop. This way, you can visit at the perfect time when the products you are looking for are in stock.
Opening hours
Design Market is open Monday-Saturday every week. You can see the exact current opening hours at Design Market's Facebook page.
Destination Kystlandet © 2023