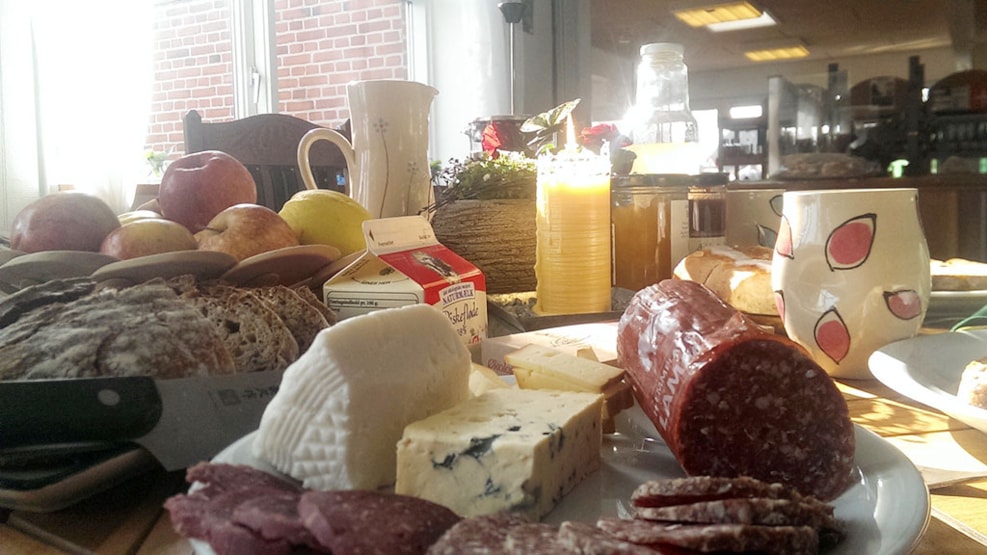 Café Sdr. Vissing Torvehal
If you are hungry or just in the mood for a tasty treat, stop by our café at Sdr. Vissing Torvehal. In the café you can enjoy freshly baked bread and savory cakes from a local confectioner, as well as delicious sandwiches, tapas, wraps, freshly brewed coffee, chocolate and other delicacies.
There is always a wide range of taste sensations available in Sdr. Vissing Torvehal, in the café as well as in our farm shop, which is a gathering point for exciting high-quality products from local suppliers. E.g. we sell local beer, sausages, honey, juice and marmalade, as well as crafts, art and ceramics from local artists.
At www.torvehallen.com you can take a virtual tour of the farm shop as well as Torvehallen's Bed & Breakfast Toften.
We look forward to welcoming you at Sdr. Vissing Torvehal.