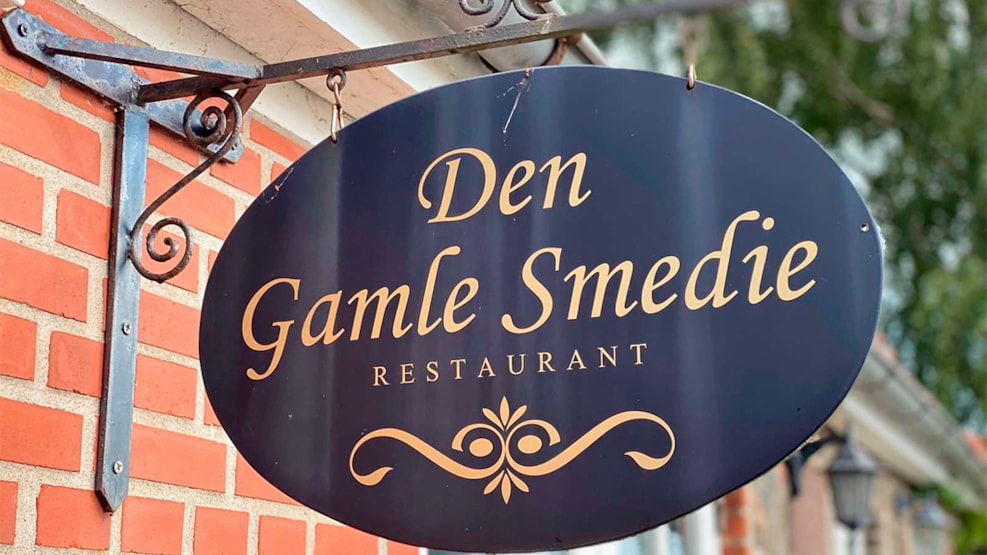 Café The Old Smithy (Den Gamle Smedie)
In the middle of Hjarnø, you can visit the island's culinary gathering point. A cosy café with a warm and personal atmosphere and delicious popular dishes that you can enjoy in a lovely setting both inside and outside.
Danish "hygge" and island atmosphere
In the heart of the little island Hjarnø in Horsens Fjord, this local café offers a wide variety of popular dishes, made with passion.
The café is open during the summer half-year when tourists flock to Hjarnø. You can stop by for lunch or dinner – or maybe a cold beer or a cup of coffee and a piece of cake in the afternoon. You can choose to sit inside in the café or outside in the patio.
Delicious dishes to fit everyone's tastes
The menu at Den Gamle Smedie offers a variety of dishes that makes it possible for anyone to find something they like.
For lunch, you can choose between tasty Danish favourites such as shooting star (stjerneskud), filled patty shells (tarteletter), steak, burger, salad, and a lunch plate with bread and assorted cold meat.
For dinner, the menu is expanded with, among other, pasta, schnitzel, and a selection of desserts.
And of course, there is also a kid's menu where the youngest members of the family can choose between delicious temptations.
About Hjarnø
Hjarnø is easily accessible island atmosphere very close to the coast and the city of Horsens. The Hjarnø Ferry sails more than 30 times a day from the ferry port in Snaptun, and the ride only takes five minutes. You can easily walk around the island. From the harbour, you are 1,5 kilometre from Den Gamle Smedie. Hjarnø offers beautiful nature, historic attractions, and lots of Danish island atmosphere.