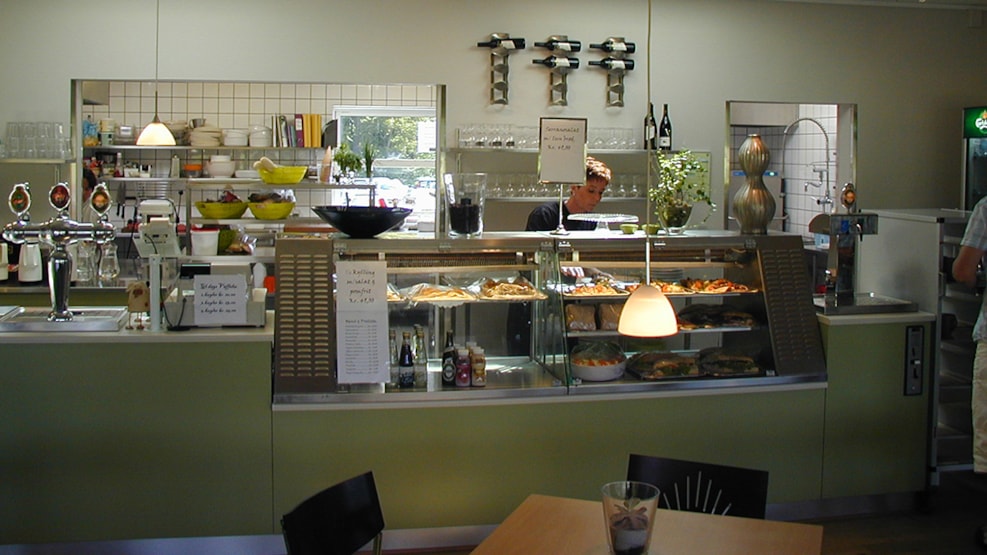 Café, Odder Golfklub
A valid reason why Odder Golfklub is so popular amongst guest players is the Golfcafe, which serves hot and cold dishes to popular prices and is open when it is suitable for the players.

Cosiness and wellbeing a long with quality dishes guaranties a good ending on a good golfing experience.

We always have a lot of great offers for your lunch, dinner, the big match etc.

We will be happy to take your order - big or small. We here at the cafe are looking forward to providing you and your guests with a good dining experience. Arrangements for larger or smaller parties with breakfast, lunch, dinner or buffet can be arranged in connection with private matches.

Please note that the club house and the Golfcafe is placed between 9th and 10th hole.

Machines offers sodas, beers and hot drinks, when the cafe is closed.


Opening hours:
Monday-Thursday 11 a.m. - 9 p.m.
Friday-Sunday 11 a.m. - 7 p.m.