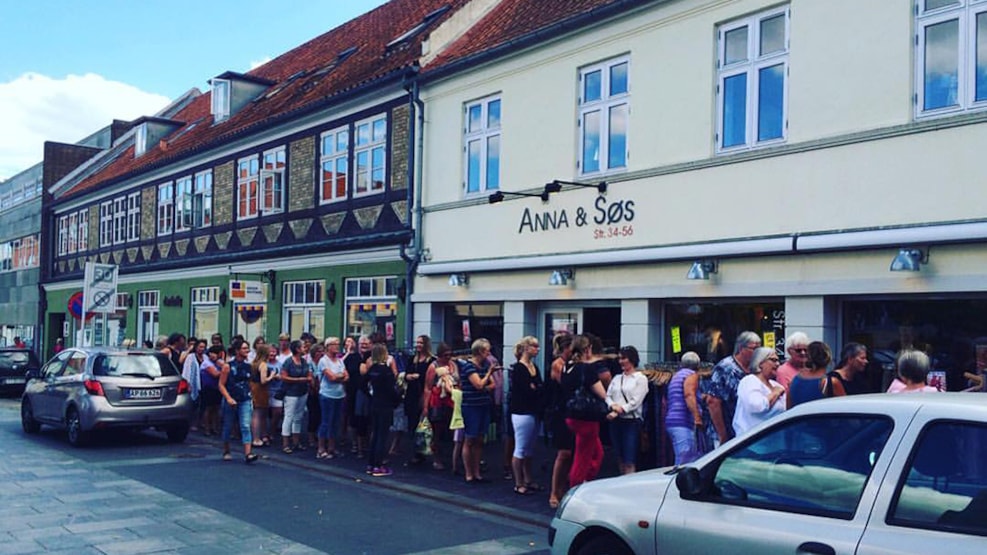 Anna & Søs
Welcome to Odder's largest women's clothing store where the shelves are bursting with fashion clothing as well as jewelry and bags for all women and girls. Here, good customer service is combined with a large selection of fashion clothing for all – from petite to plus size.
Women's fashion in Odder
This large store selling clothes and accessories for women is located at the central pedestrian street Rosensgade in Odder.
Everybody is welcome at Anna & Søs. The staff invites you inside to this store where personal service is not just something they say – it is something they provide for every customer. The cosy and relaxed atmosphere is created by the skilled employees who attentively advise and guide customers to the right purchase based on their individual needs.
Fashion clothing for all women
Anna & Søs have a wide selection of all sizes from 34-56, so there is certainly also something for you. The store has an assortment of fashion brands such as Pulz, Culture, Fransa, Only, Vila, Zizzi, Zoey, and Zhenzi. The price level ranges from cheap to midrange.
There is a departmen of clothing sized 34-44, and a plus size section. Furthermore, there is also a department for children's wear for girls.
Opening hours and events
Feel free to come in while shopping in Odder. You can always get a free cup of coffee. The store is open Monday-Saturday. You can see the current opening hours at Anna & Søs' website.
Follow Anna & Søs on Facebook where you can stay updated on sales and offers, and new additions. Events are frequently held at Anna & Søs – these will also be announced on Facebook.
Destination Kystlandet © 2023