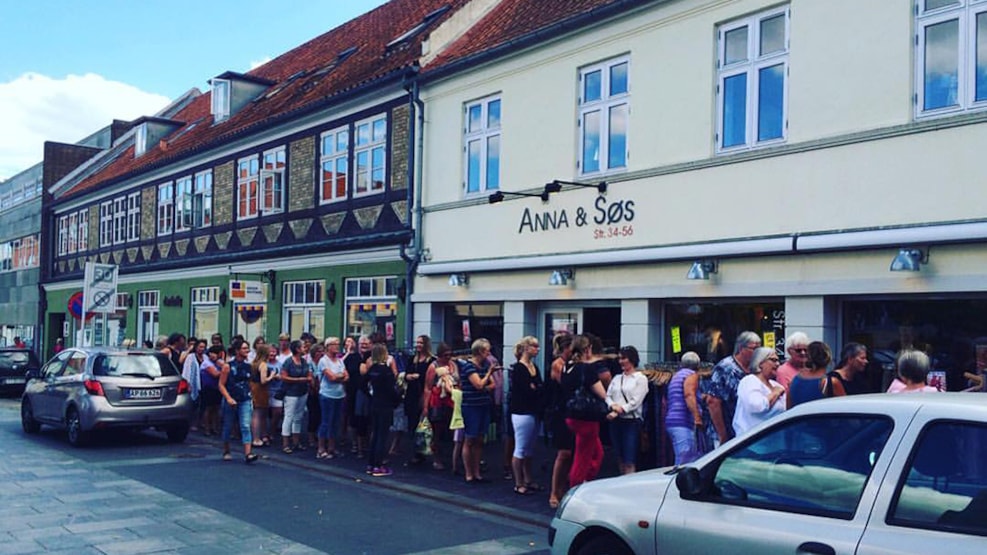 Anna & Søs
Anna & Søs is an exciting fashion shop that sells clothes for girls and women.
At Anna & Søs everyone is welcome. We invite you to visit our store, where personal service is a natural part of the shopping experience.
Our skilled staff works hard to create a cosy and relaxed atmosphere, where all customers are given as much attention and service they need.
Several weeks of the year the store organizes activities or events for the customers. Visit the store's Facebook profile for the latest news about events, new trends etc.  
Anna & Søs has a wide range of clothes from size 34 to 56, so we are certain that we can help you find something you will like.
Among other brands, we sell Pulz, Culture, Fransa, Only, Vila, Zizzi, Zoey and Zhenzi.
Feel free to stop by, we always have a good cup of coffee ready for you.
Opening hours of Anna & Søs
Monday-Thursday: 10 am – 5.30 pm
Friday: 10 am – 6 pm
Saturday: 10 am – 2 pm