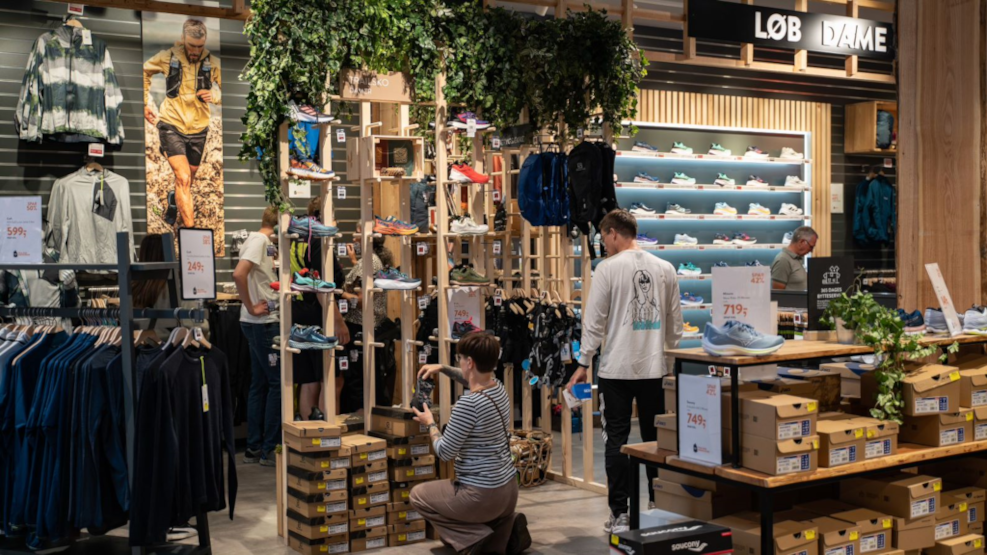 Adventure Sport (Eventyrsport Horsens)
Visit this big outdoor store and find the clothing and equipment for your next outdoor experience. Adventure Sport has a big selection of quality brands, equipment for numerous activities, and clothing for all four seasons.
Are you ready for an adventure in nature?
Adventure Sport (Eventyrsport) is the leading outdoor store in the local area, preparing tourists and residents for nature experiences. At Adventure Sport they wish to inspire you to explore nature with the right clothing and the right equipment which improves the experience value and ensures that you have a memorable experience. Adventure Sport's passionate and skilled personnel are ready to guide you to the perfect purchase – no matter if you need clothing for dog walking, long hikes with accommodation, the weekend trip with friends sleeping in a shelter, the daily run that clears the mind of work-related worries, or maybe the marathon runner preparing for the next big run. The personnel know and use the products themselves and they will guide you with equal amounts of courtesy, inspiration, and expertise.
Are you in need of a new pair of hiking boots, a raincoat, or a sleep mat? At Adventure Sport's website you can take a look at the big selection before visiting the store near the centre of Horsens. You also have the chance to purchase the products in the webshop and have them delivered to your doorstep.
A world of inspiration
At Adventure Sport's website you can find hundreds of articles that give you inspiration for trips with the backpack, tent, children or by bike. You can also find tips and tricks for equipment, choice of sustainable materials, and advice on how to get in shape.
Events all year
Adventure Sport frequently organizes talks and running and hiking events in all of Denmark, including Horsens. Come along and listen to talks about hiking holiday abroad, or find your running shoes for trail running, orienteering, or through challenging terrain.
You are not required to be in great shape – Adventure Sort Event sets the stage for your experience, puts a smile on your lips and raises our pulse.
Get an overview of future events on this page.
A sustainable choice
It is your choice – Adventure Sport provides the opportunities. They make a virtue of scanning the international market for manufacturers of outdoor clothing and equipment that share Adventure Sport's sustainable mission. From small start-ups to the biggest brands – Adventure Sport are proud to have introduced brands such as Icebreaker, Tentree, Sherpa, and DUER to the Danish market and have partnered up with the Danish company Superstainable to provide even more sustainable equipment for your next adventure.
Look for the little leaf on the price tag in the stores which is Adventure Sport's own eco-label.
Opening hours
Adventure Sport's stores are open seven days a week during the day. In addition to the store in Horsens, you can also visit Adventure Sport in Vejle, Aarhus, and many other cities around Denmark. You can find the current opening hours for a store near you on this page.
Outdoor in The Coastal Land
Are you planning to test your new equipment? The nature in The Coastal Land calls for outdoor activities. At the website of The Coastal Land, you can find inspiration for local nature areas and routes – including more than 100 local hiking routes in the area around Horsens, Odder and Juelsminde.